Rapper AKA's Fiancee, Nelli finally Laid to Rest, her Father Denies she Killed herself
South African Rapper, AKA's fiancee, Nelli has finally been committed to mother earth.
Anele 'Nelli' Tembe was laid to rest in KwaZulu-Natal. Her funeral was streamed on YouTube. Her family is still grief-stricken and AKA is still in disbelief.
Speaking at the funeral, Nelli's dad said that his daughter was not suffering from depression, and he believes her death was not due to suicide.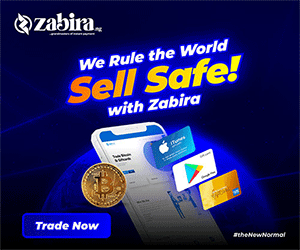 In a letter read by businessman Sandile Zungu, Tembe said his daughter was neither suicidal nor did she commit suicide.
"As Anele's father, I categorically state that Anele was neither suicidal nor did she commit suicide. We must as a matter of priority deal with the scourge that bedevils our youth. Alcohol which is overused and drugs. Fellow South Africans we better wake up and smell the coffee, we have a serious problem with substance abuse." he wrote.
"I cannot allow an unfortunate narrative to go unchallenged, a narrative that irks me to no end … that is 'Anele was chronically suicidal'. All I can say is, until Anele turned 21, not a single member of her family, my family would have associated her with suicide."
Anele Tembe's father just said his daughter was never suicidal and did not commit suicide.

— Gatuity Tucci💙 (@Gratuity_za) April 16, 2021
To make Advert inquiries or place an order, please contact us at [email protected] or 08073063036 and we'll reply to you with our Ad rates and other necessary information.