"Love yourself as you are, social media validation will be your downfall"
Popular Afropop singer, Simisola Kosoko, better known as Simi encourages self-love as she condemns the idea of struggling to satisfy social media people.
This is coming days after the mother of one was dragged for putting out pictures that are considered too revealing despite being a mother.
Taking to her Instastory, Simi preached the extent of joy from being oneself other than going extra miles for social media validation.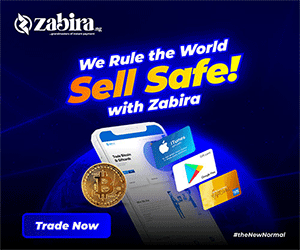 In her words;
"Yo LOVE YOURSELF as you are!! Its great to do things for yourself that you want… But the moment you become consumed with looking or presenting yourself a certain way, so people that honestly, truly don't care about you on social media can tell you you're popping -it's only downhill from there.
Because you'll keep on giving up parts of your true self until there's nothing left. Its human nature. Please, I beg you. Let the most vulnerable version of you be enough. LOVE YOURSELF. VALIDATE YOURSELF. because you're enough. You will always be enough.
Nothing wrong with doing something that makes you happy, just make sure it's your approval you care about – not random peoples'.
I'm actually super concerned that young girls will have to work harder for a healthy self esteem. Because they'll be trying to live up to a standard that does not exist.
maybe today post a picture of yourself you think is too 'basic' for social media. Post a pic of yourself without a filter if you haven't in a long time. If not today, then tomorrow or the day after. Without filter and make up, it's funny how similar we are."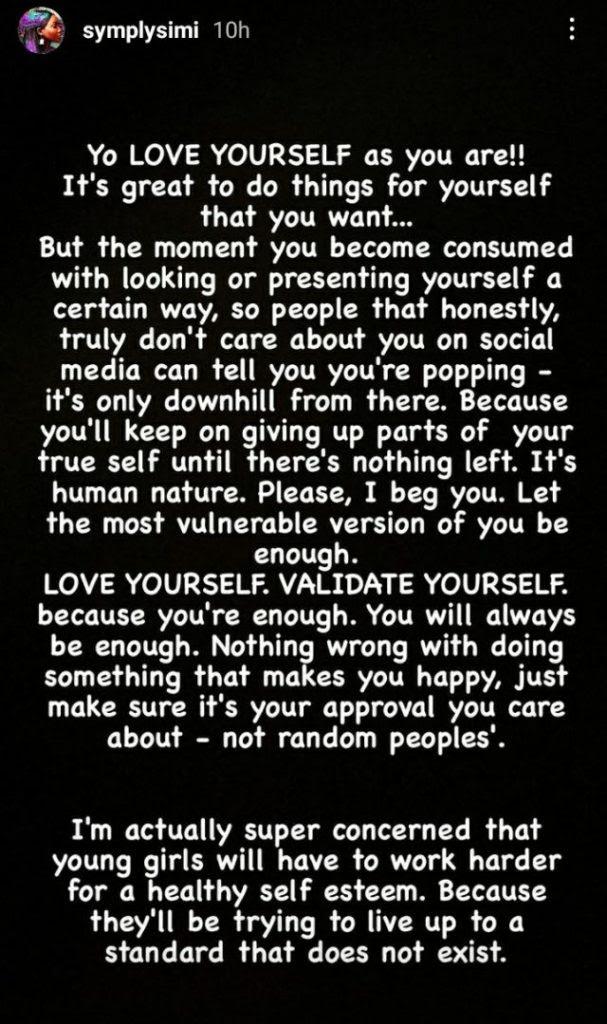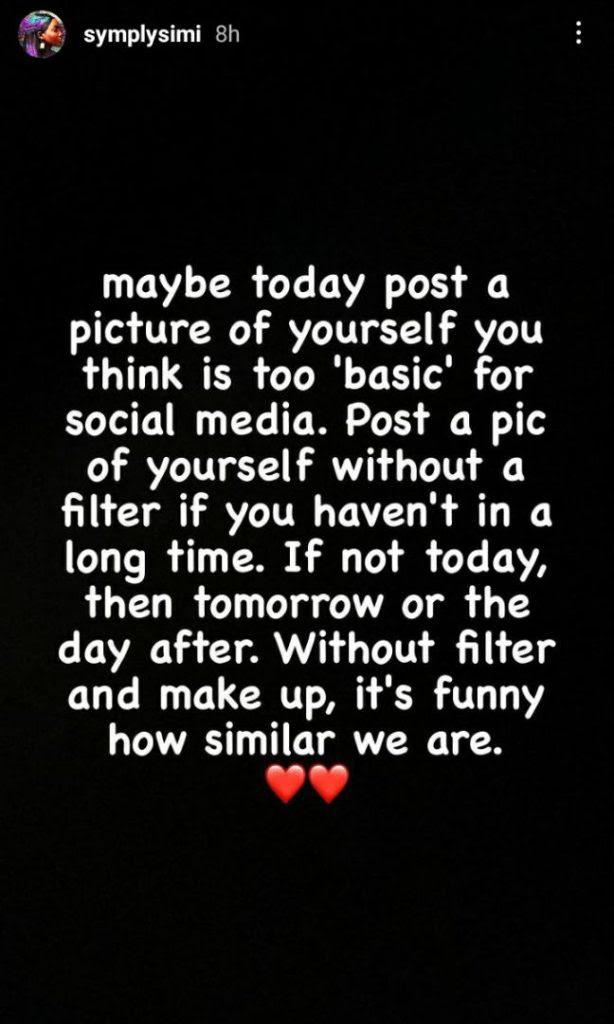 To make Advert inquiries or place an order, please contact us at [email protected] or 08073063036 and we'll reply to you with our Ad rates and other necessary information.