Refresh
Lightning deal, available until 22:20 PDT: Waiting for the elusive Snyder Cut of Batman v Superman to materialize? Why not read the original fight between the two heroes in the 30th anniversary edition of Frank Miller's famous graphic novel.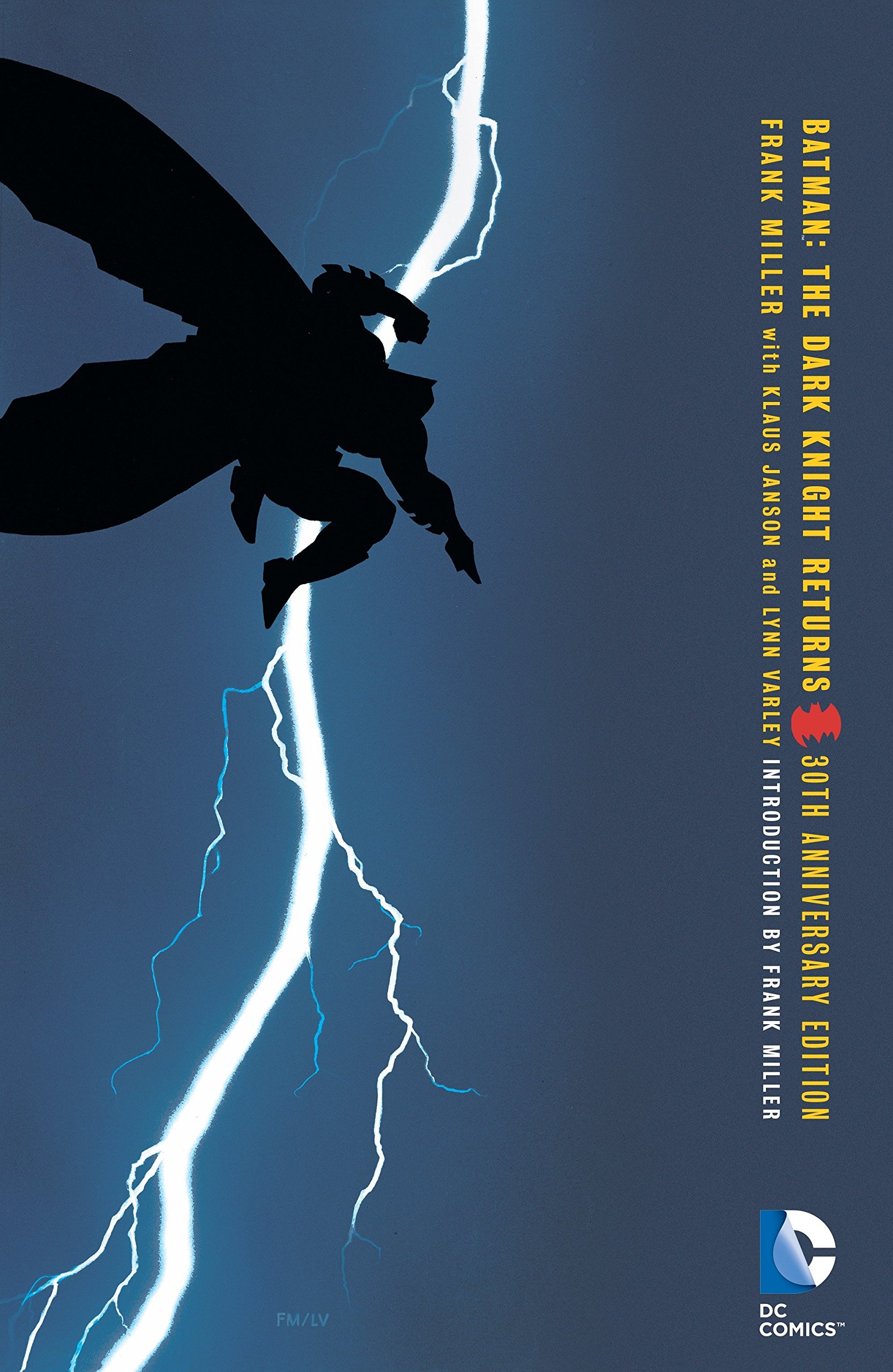 Batman: The Dark Knight Returns 30th Anniversary Edition: $19.99 $11.82 on Amazon
An old, retired Bruce Wayne dons his cowl one last time, fighting old and new foes and drawing the ire of his former friend Superman in this beloved classic.View Deal
Lightning deal, good until 23:00 PDT: Play as one of the four horsemen of the apocalypse in this well-received game remastered for the PS4.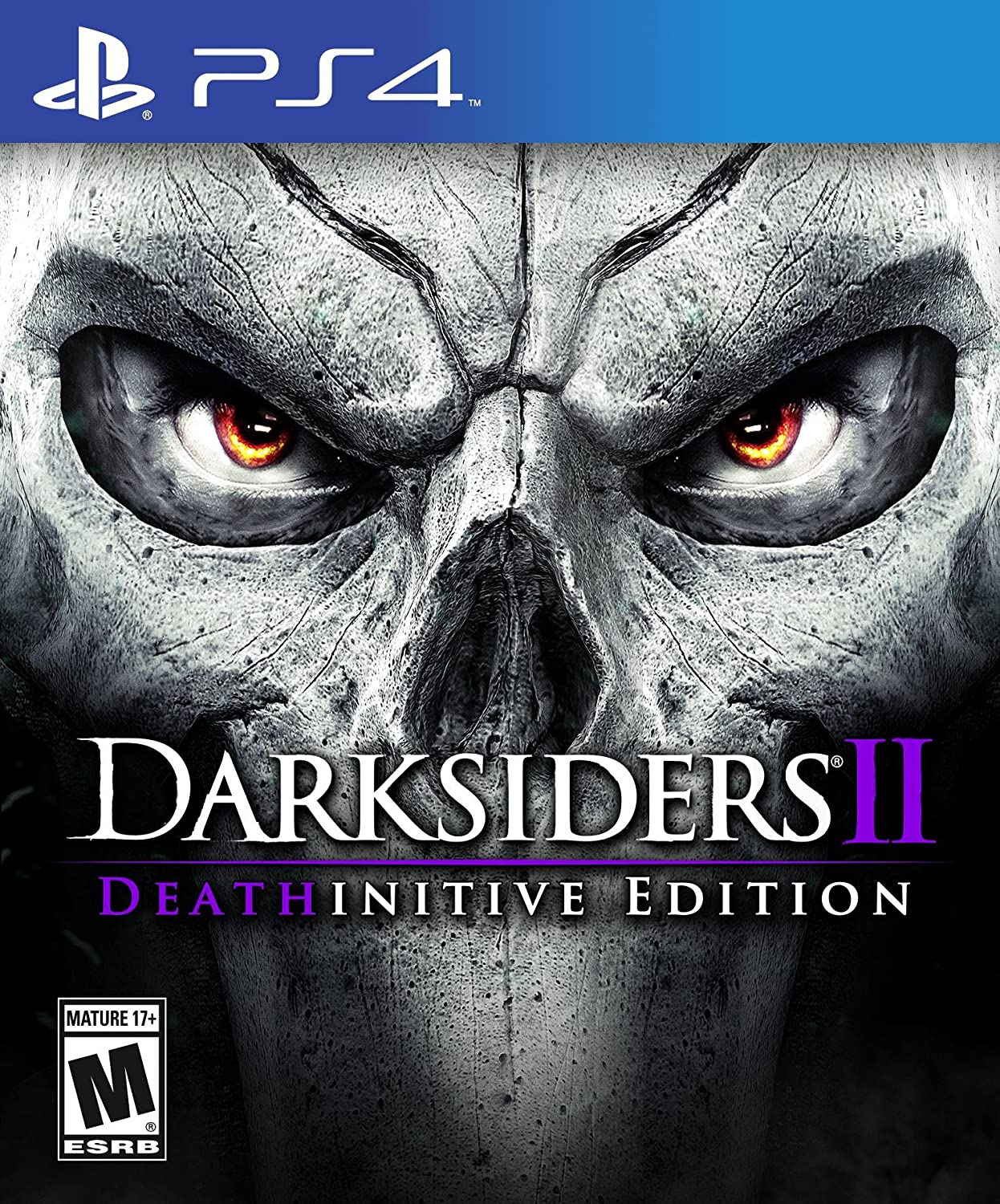 Darksiders 2: Deathinitive Edition: $19.99 $13.69 on Amazon
The apocalypse approaches, and your brother, War, has been accused of terrible crimes. As Death, your goal is to save humanity and clear his name. This critically acclaimed game is worth adding to any PS4 gamer's collection.View Deal
$200 off through October 14: Amazon isn't the only site offering great tech deals today! See these 7 Best Buy deals that blow Prime Day away, with our favorite pick below.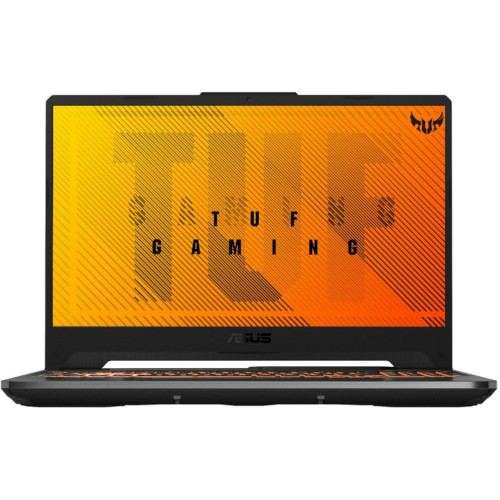 Asus TUF 15.6-inch gaming laptop: $799.99 $599.99 at Best Buy
Best Buy's gaming laptop deals are on point this prime day, and this Asus TUF in particular is really giving its Amazon counterpart a run for its money. With a GTX 1650Ti graphics card, Intel Core i5-10300H processor, 8GB of RAM, and 256GB SSD, it's almost unbelievably good for its price.
Beats Amazon by: $320View Deal
One of the best 2v2 board games of all time, Codenames is at nearly its lowest ever price for Prime Day at 42% off, and will be a hit for for your holiday board game nights with family. Or, check out our hub for other Prime Day board game deals.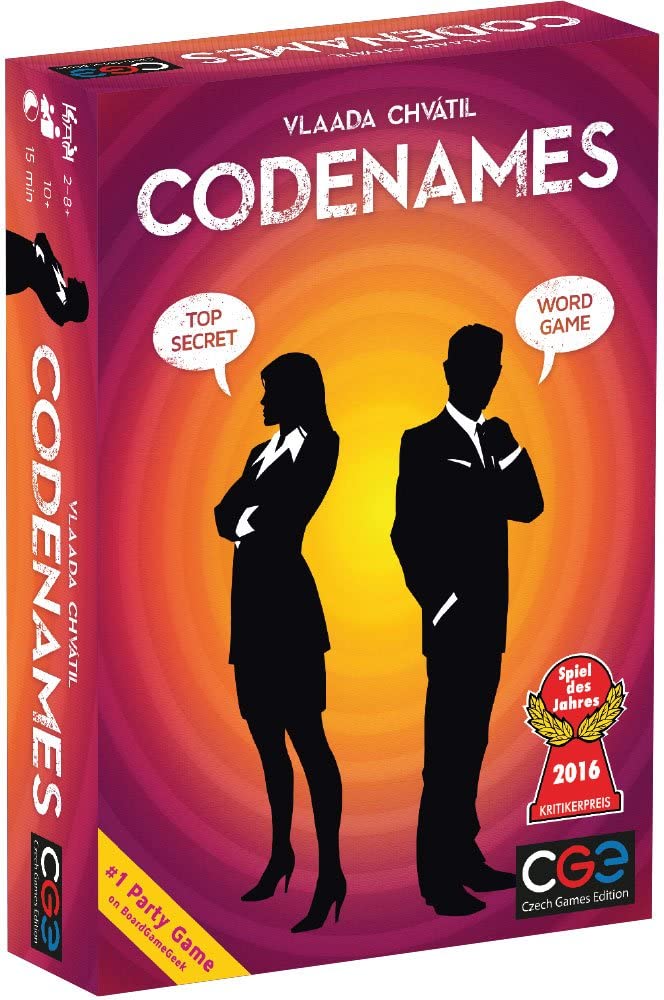 Codenames: $19.95 $11.54 on Amazon
Winner of the 2016 Spiel des Jahres award for the best board game in the world, Codenames challenges you to get your partner to guess words on the board with just a single word clue, without leading them to guess the wrong words. If you can't wrangle up 4 people to play, the 2-player Codenames Duet is also 25% off during Prime Day.View Deal
Discounted for Prime Day: Ready to start your Twitch streaming career? Grab this USB microphone at a 34% discount now…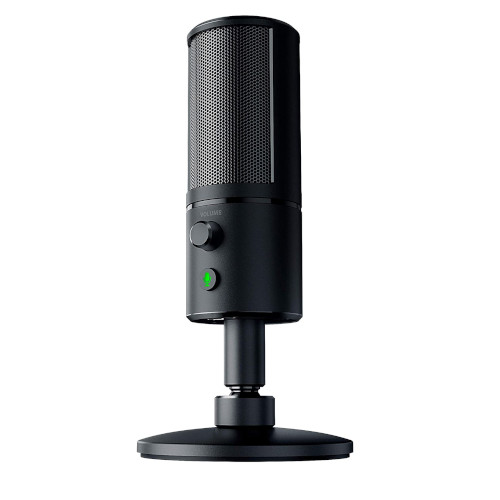 Razer Seiren X USB Streaming Microphone: $99.99 $65.99 on Amazon
With built-in noise reduction, shock mount and zero latency monitoring, the Razer Seiren X is an affordable model that will provide quality audio for any streamer.View Deal
Prime Day Deal: Get $100 off the camera that Techradar gave a 4.5-star recommended review for Prime Day.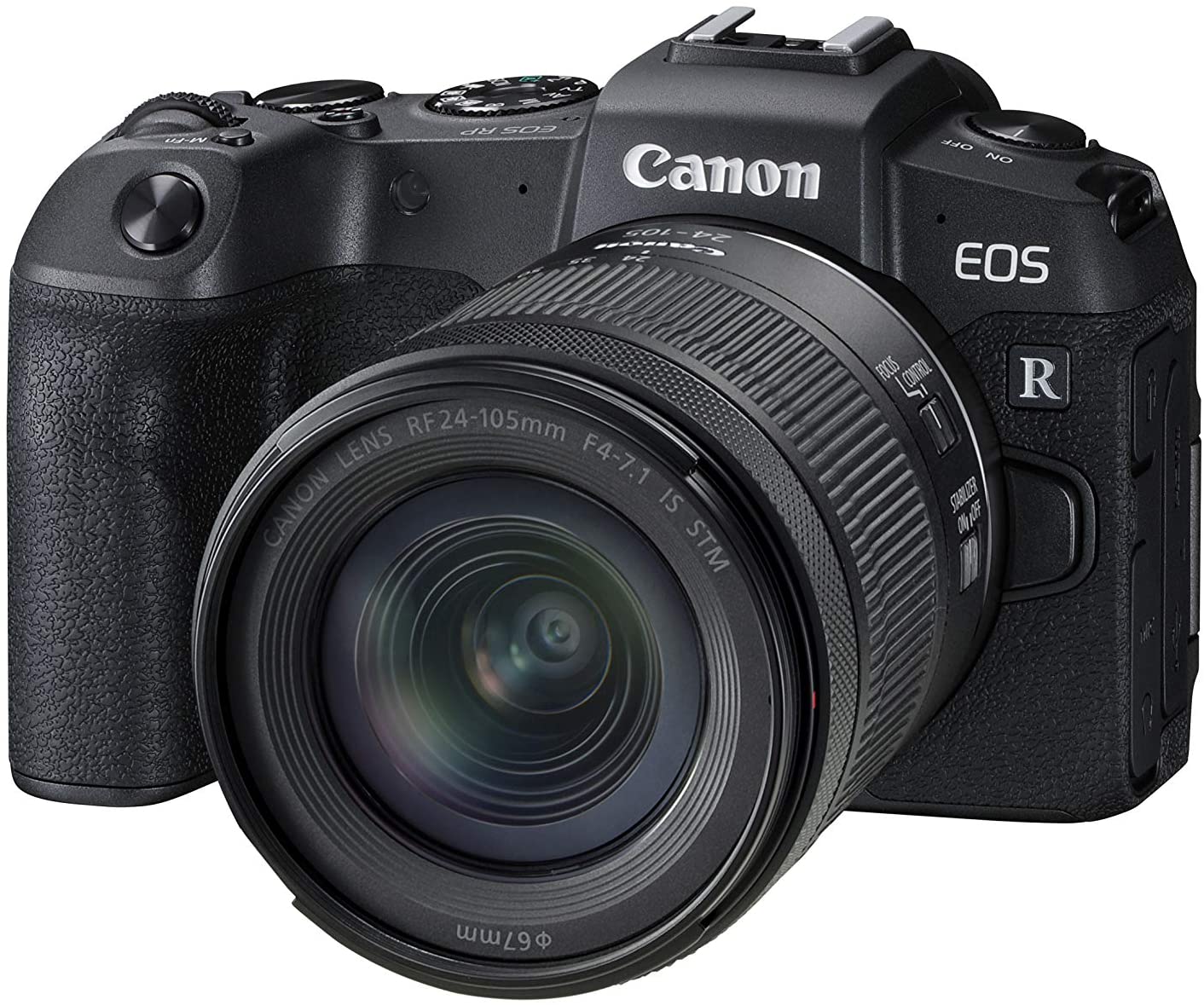 Canon EOS RP Mirrorless Camera: $1,399 $1,299 on Amazon
We called the EOS RP a bargain at full price, thanks to its Compact and light body, great image quality, sound autofocus performance and responsive touchscreen. This Prime deal gives you $100 off and bundles in a RF24-105mm lens F4-7.1 IS STM Lens Kit. View Deal
Before you watch The Mandalorian Season 2, read the behind-the-scenes look at the beloved Star Wars cartoon that features several characters that are rumored to appear in the live-action show!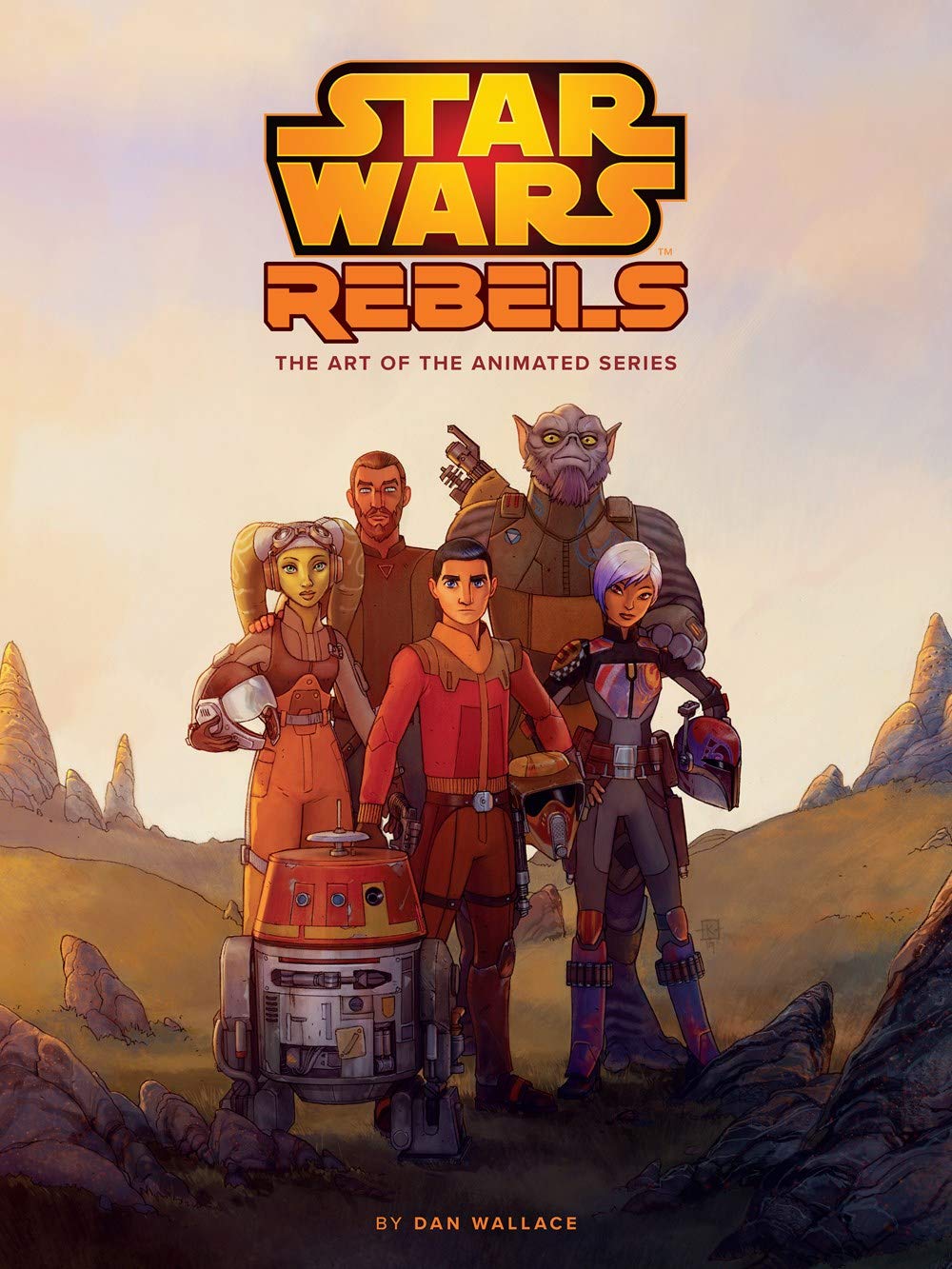 The Art of Star Wars Rebels: $39.99 $18.54 on Amazon:
See the concept art, exclusive showrunner interviews, and beautiful artwork that formed the backbone of Star Wars: Rebels. A great gift for the Star Wars fan in your life, now 54% off!View Deal
Lightning deal, good until 21:05 PDT: Bring the movie theater home to your backyard with 37% off this 100-inch projector screen…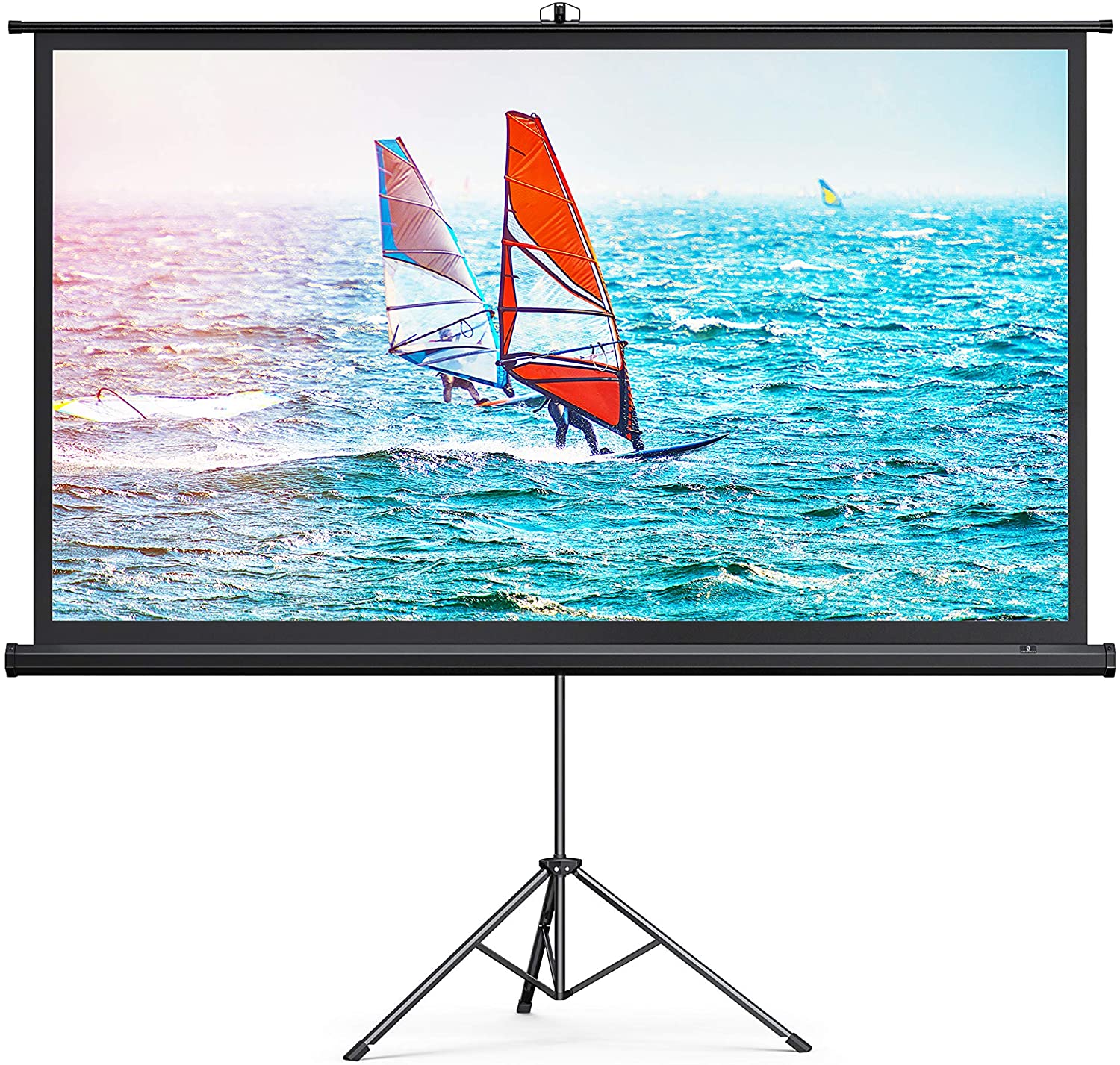 TaoTronics Projector Screen with Stand, 4K HD 100" 16:9: $120.99 $76.49 on Amazon (Save 37%)
This versatile projector screen is built to be stored compactly and set up quickly, and has a 160º viewing angle so you can clearly see the action from nearly any vantage point. Now all you need is a projector!View Deal
Daily deal, good through the end of Prime Day: Want 144Hz refresh rates, Wi-Fi 6, Gigabit Ethernet, 100% sRGB color and fast specs for your online gaming needs? Grab this Razer for $300 off! Or check out these other Prime Day gaming laptop deals here.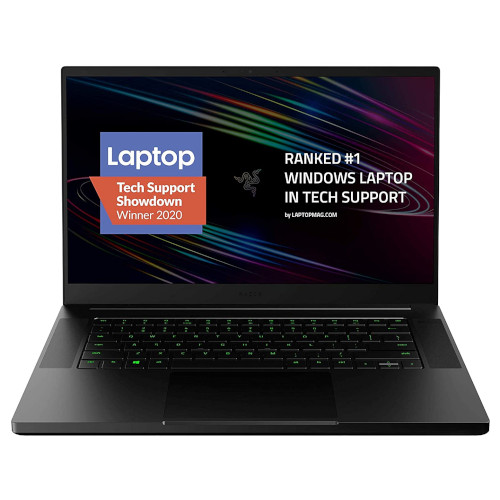 Razer Blade 15 Base gaming laptop: $1,599 $1,299.99 at Amazon
Save $300 on an awesome Prime Day gaming laptop deal in the form of this stunning Razer Blade 15. Razer laptops are some of the most premium on the market with a gorgeous aesthetic overall. This one's also packing an Intel Core i7-10750H, GeForce GTX 1660 Ti, 16GB of RAM, and 256GB SSD – fantastic speedy specs for 1080p gaming.View Deal
Lightning deal, good until 20:55 PDT: Need to read multiple SD cards at once, and fast transfer speeds? This Anker accessory is the perfect purchase for you, now 42% off for Prime Day.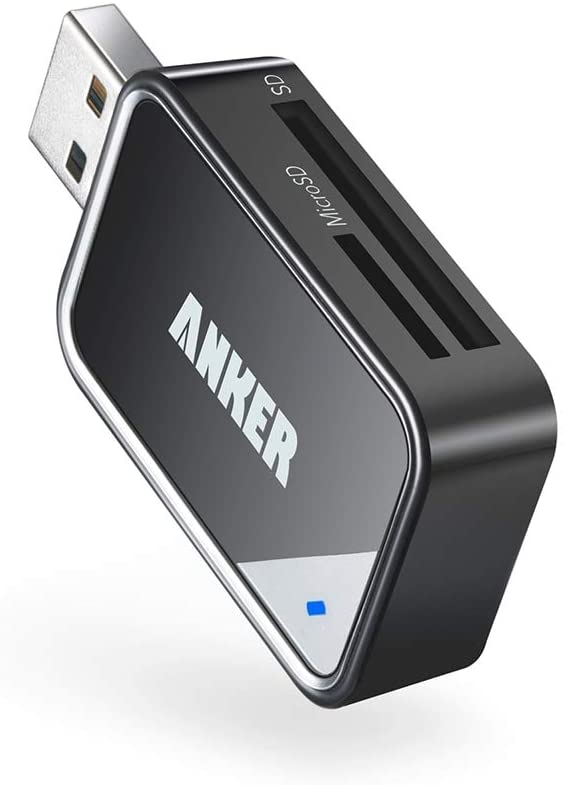 Anker 2-in-1 USB 3.0 SD Card Reader: $12.99 $7.59 on Amazon
This USB 3.0 card reader has data transfer rates of up to 5Gbps, supports reading and writing on two SD cards at once, and doesn't require any additional drivers or power source besides your USB port. It's compatible with SD-XC, SD, MMC, RS-MMC, SD-HC, Micro SD, and Mini SD.View Deal
Lightning deal, good until 19:30 PDT: While not exactly tech-related, this 1,001-puzzle omnibus will be an amazing gift for those faithful crossword fans that have never met a Sunday puzzle they can't solve!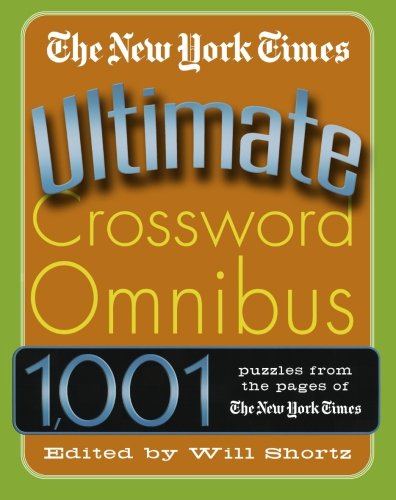 The New York Times Ultimate Crossword Omnibus: 1,001 Puzzles from The New York Times: $23.99 $12.63 on Amazon:
This stocking stuffer will give you enough puzzles to do one a day for about 33 months before you run out. With difficulty ranged from easy to hard, these puzzles are a steal at 47% off, compared to how much you'd pay for three years of newspapers!View Deal
Lightning deal, available until 20:20 PDT: Save $120 on this premium Bang & Olufsen Bluetooth Speaker, with a premium soundstage that'll only drop into your price range during this Prime Day deal… Out of stock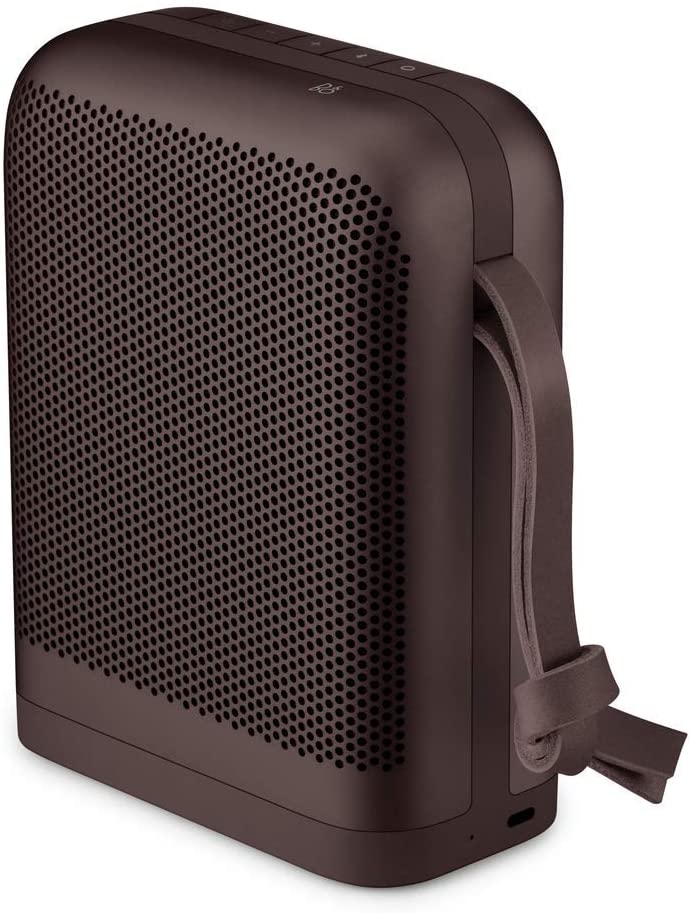 Bang & Olufsen Beoplay P6 Portable Bluetooth Speaker: $371.64 $250 on Amazon
This classy speaker sports a 16 hour battery life, a three-hour recharge time, opposing tweeters that will fill the room with sound in either direction, and powerful, clear sound, vocals and bass at all levels.View Deal
Lightning deal, live until 20:15 PDT: Fans of the popular Amazon Prime TV series The Boys will enjoy reading the first two collected volumes of the original graphic novels… Out of stock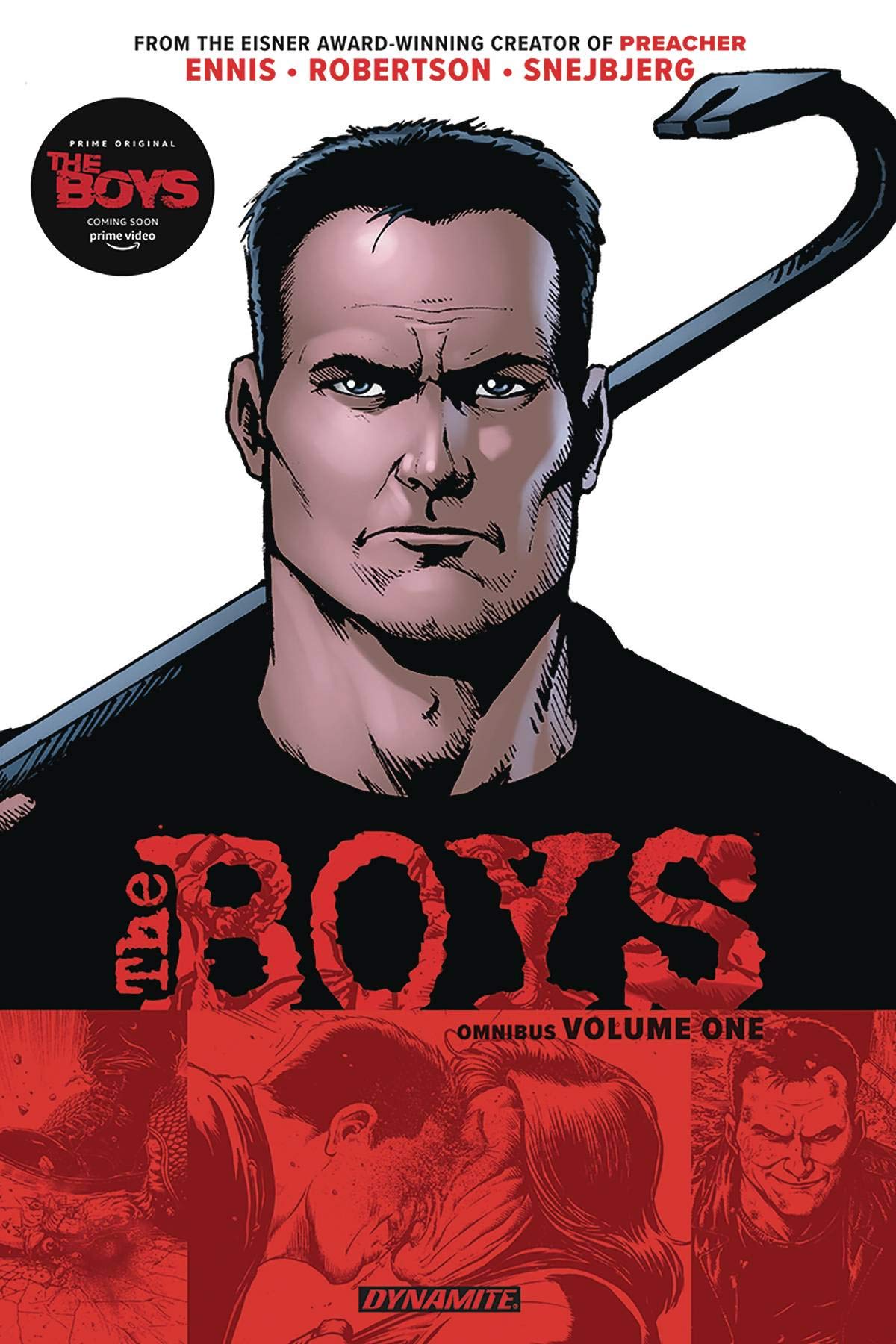 The Boys Omnibus Vol. 1 TPB: $29.99 $16.82 on Amazon
Read Vol. 1: The Name of the Game & The Boys Volume 2: Get Some of this dark "superhero" series about a CIA-backed team of powerful, violent people. The comics are allegedly much darker and gorier than the show, so get ready to see the uncensored cut of the story you've enjoyed thus far.View Deal
Lightning deal, ends at 19:50 PDT: Grab the speaker that has "a staggering 24 hours of battery life, a ruggedized and water resistant body, and much better sound than your phone's speaker", as well as "an incredible value for the price" according to our review of the Anker SoundCore 2, now cheaper than ever at 20% off.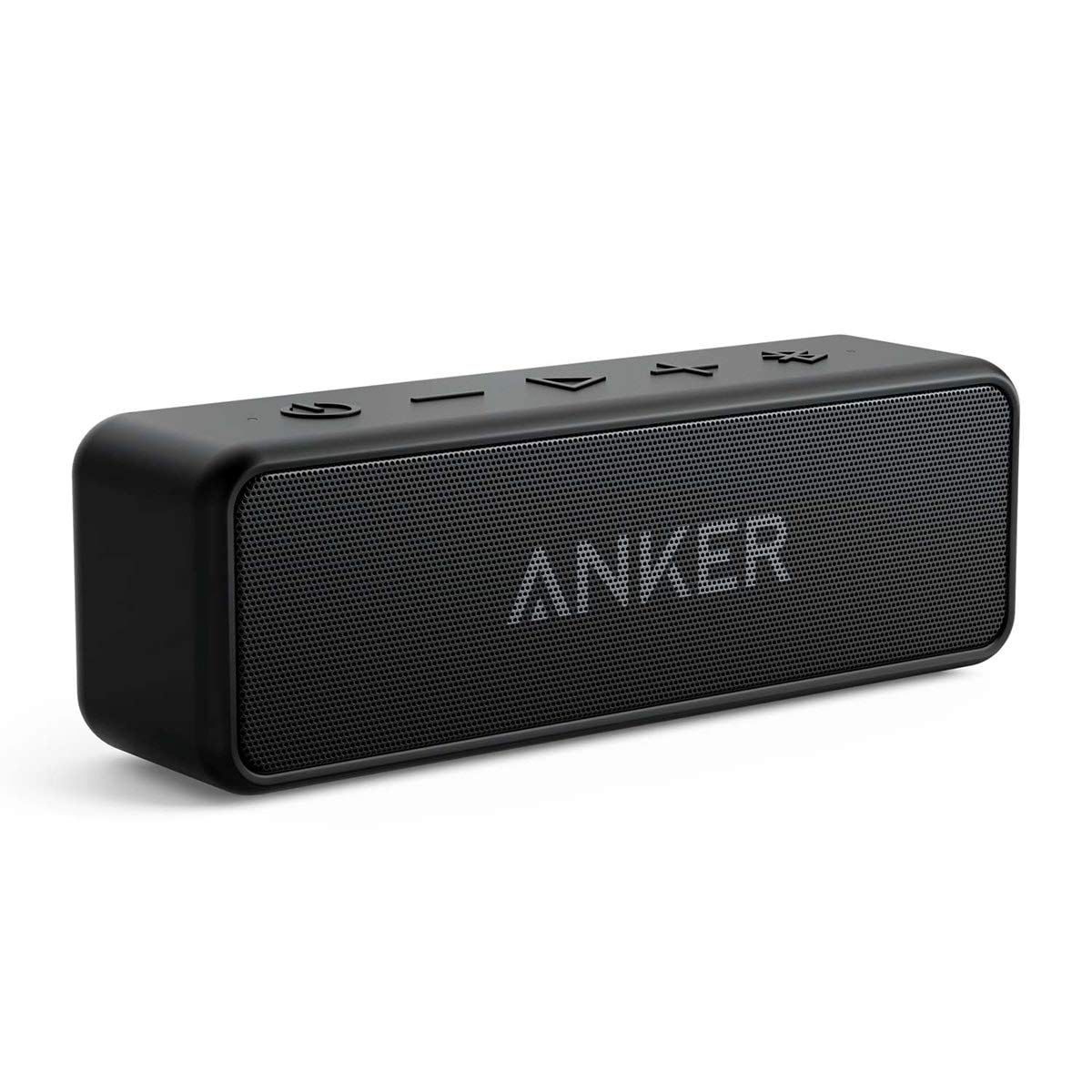 Anker Soundcore 2 Portable Bluetooth Speaker: $43.99 $34.99 on Amazon
One of the best sub-$50 speakers available, the Anker Soundcore is meant to be taken on the go, thanks to its durable, water resistant body and 24 hour battery life. It's not the loudest speaker you could buy, but it's the best you'll get in this price range.View Deal
Lightning deal, ends at 19:45 PDT: The perfect travel tool wraps around a car headrest and holds a Switch or tablet firmly in place for hands-free gaming or streaming, and it's currently 20% off.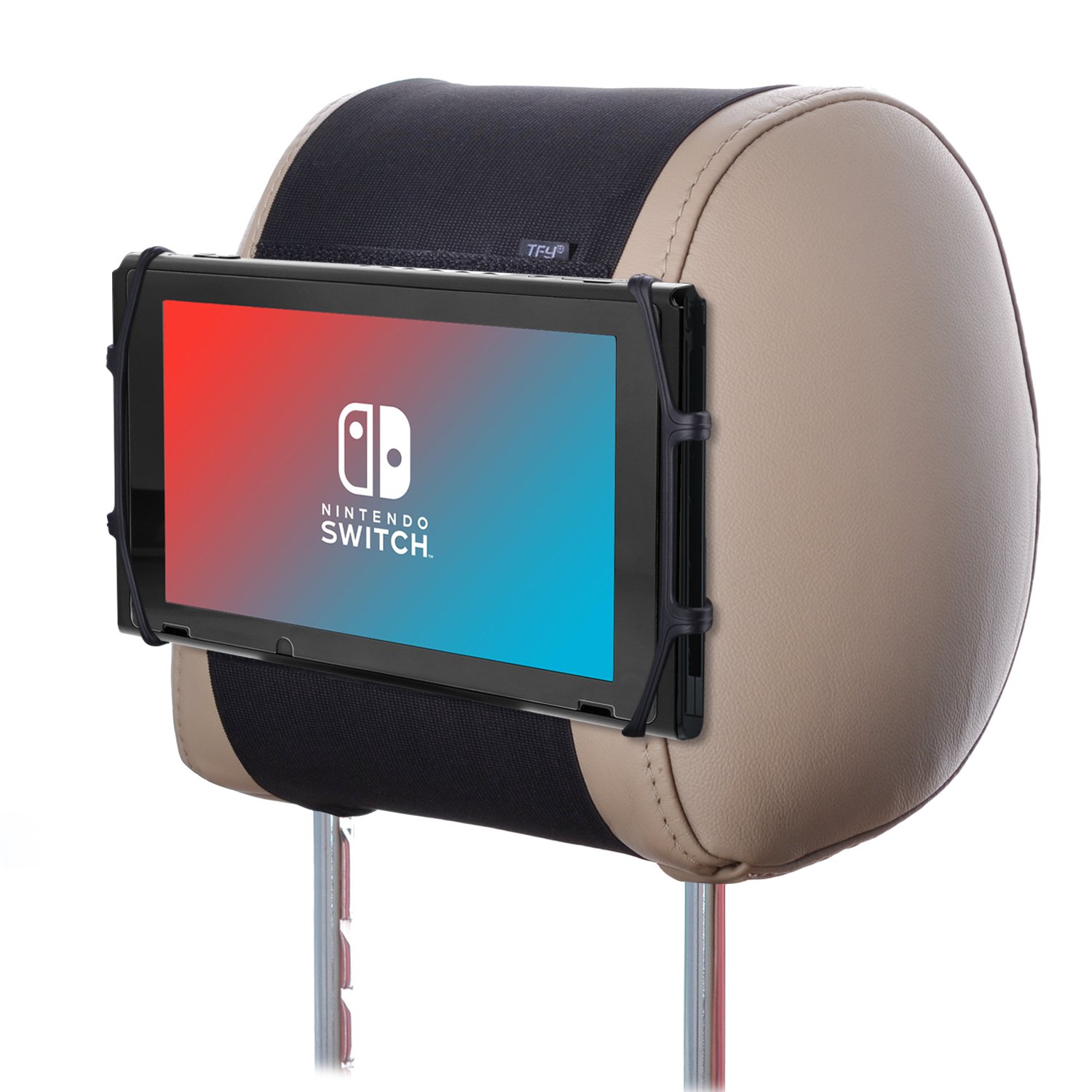 TFY Car Headrest Mount Silicon Holder for Nintendo Switch: $18.50 $14.80 on Amazon
This handy tool makes it easy to hang your Nintendo Switch on a car headrest, or even on a tray table in an airplane, so you can play 2-player games with joy-cons or on your own with the Switch Pro controller. An excellent purchase for families with kids that need a distraction on long road trips.View Deal
Lightning deal, ends at 23:30 PDT: Relive the best action scenes of 2019, with Dwayne Johnson and Jason Statham facing off against Idris Elba to save the world (and drive lots of cars).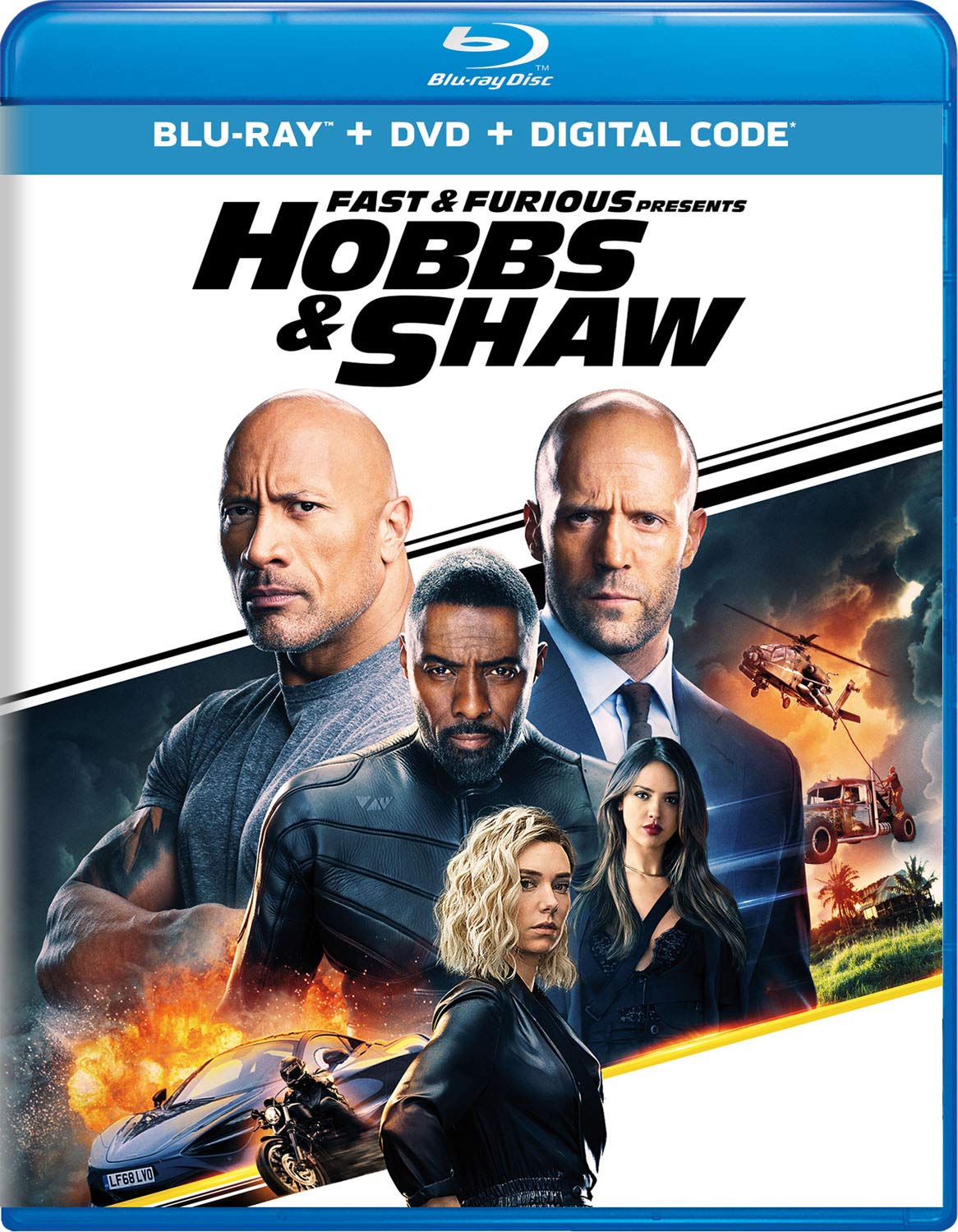 Fast & Furious Presents: Hobbs & Shaw [Blu-ray + Digital]: $20 $7.99 on Amazon
Idris Elba's Brixton plays a super-soldier, or "black Superman" as he calls himself, determined to wipe out most of humanity, and only Dwayne Johnson's Hobbs and Jason Statham's Shaw can stop him (the other Furious drivers must have been on holiday). A new fan favorite, this is a cheap price to relive the thrills or to gift it to the action fan in your life.View Deal
Lightning Deal, ends at 16:00 PDT: Snag this cheap and versatile accessory so your iPhone or Android phone never runs out of power while you're away from home…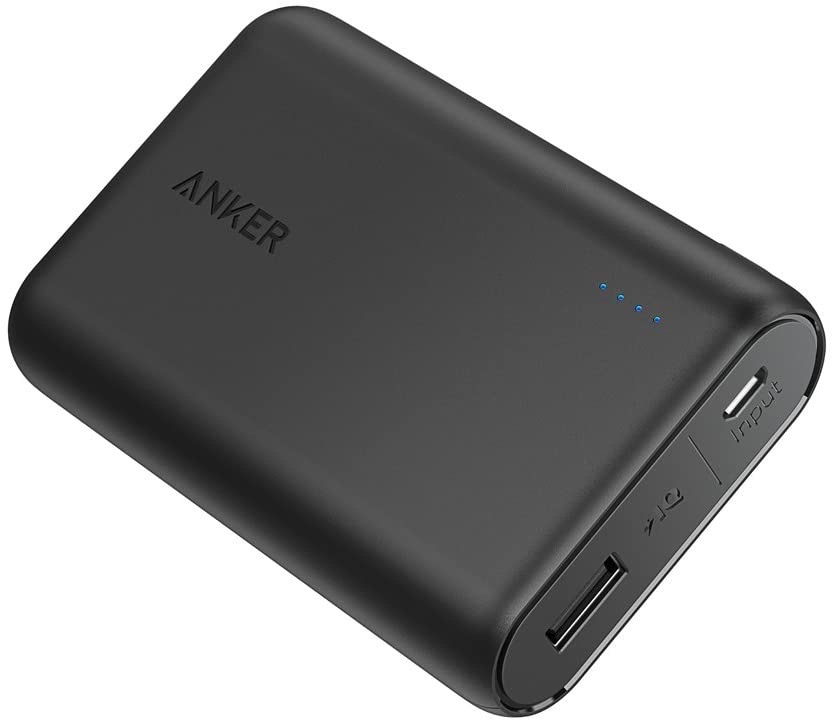 Anker PowerCore 10000 Portable Charger: $29.99 $15.99 on Amazon
Juice up your phone with this tiny portable charger that can fit in a pocket or purse easily, and can charge a phone two or three times to max battery, or a tablet once, before you need to recharge the Anker Charger itself. Its quick-charging tech ensures your phone will be topped off in just a couple of hours.View Deal
Lightning Deal, ends at 18:40 PDT: Raspberry Pis are an excellent way to start DIY computing projects. You can make your own retro video game consoles, cloud servers, home automation systems, robotic creations, and more, and this starter set will give you what you need to succeed.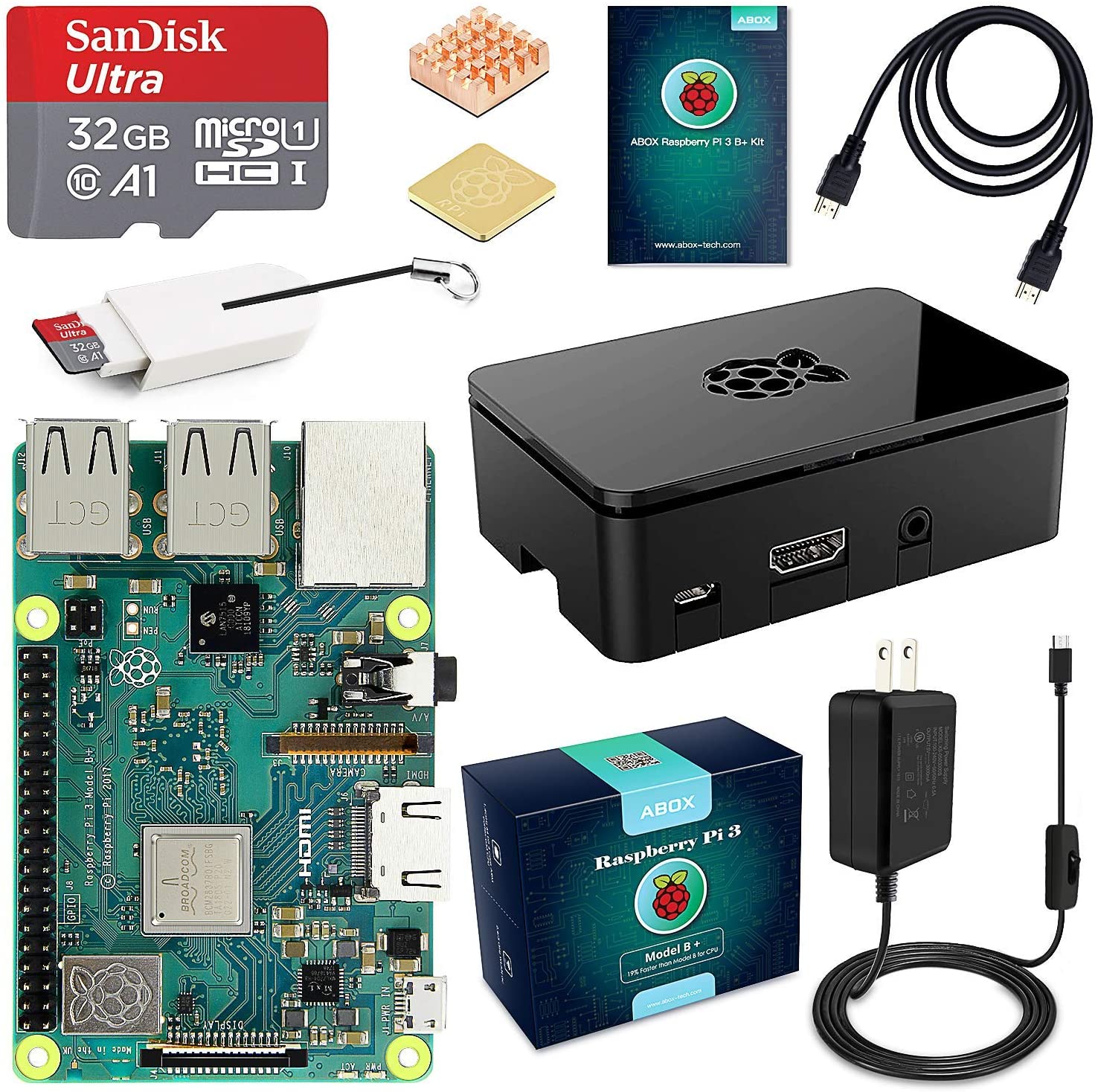 ABOX Raspberry Pi 3 B+ Complete Starter Kit with Model B Plus Motherboard: $99.99 $60.34 on Amazon
Get 40% off this complete kit of everything you need for your DIY computer builds, including a 32GB SanDisk Micro SD Card preloaded with an OS, 5V 3A On/Off Power Supply, HDMI Cable, SC card reader and other useful tech.View Deal
Lightning Deal, ends at 17.30 PDT: The smaller version of Facebook's Portal can handle both video calling and photo frame duties, and it's got a big $50 discount right now…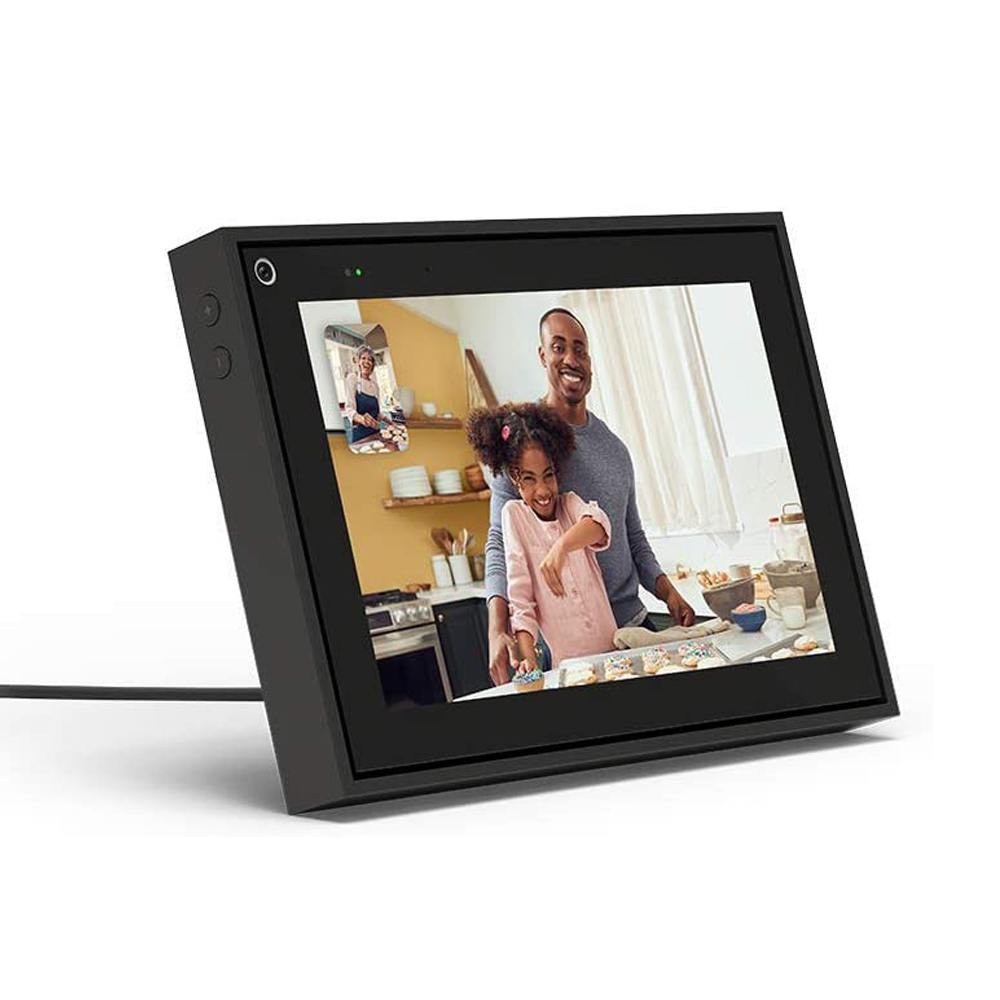 Facebook Portal Mini: $129 $79 at Amazon
Smart displays have never been more useful, and the 8-inch Facebook Portal Mini is now almost 40% off in this excellent Lightning Deal. We rate its larger 10-inch cousin as one of the best digital photo frames you can buy, but it also lets you video call with friends using Messenger or WhatsApp.View Deal
Lightning Deal, ends at 16.00 PDT: Been looking for a bargain dash cam to give you peace of mind while driving? This Lightning Deal might be up your street…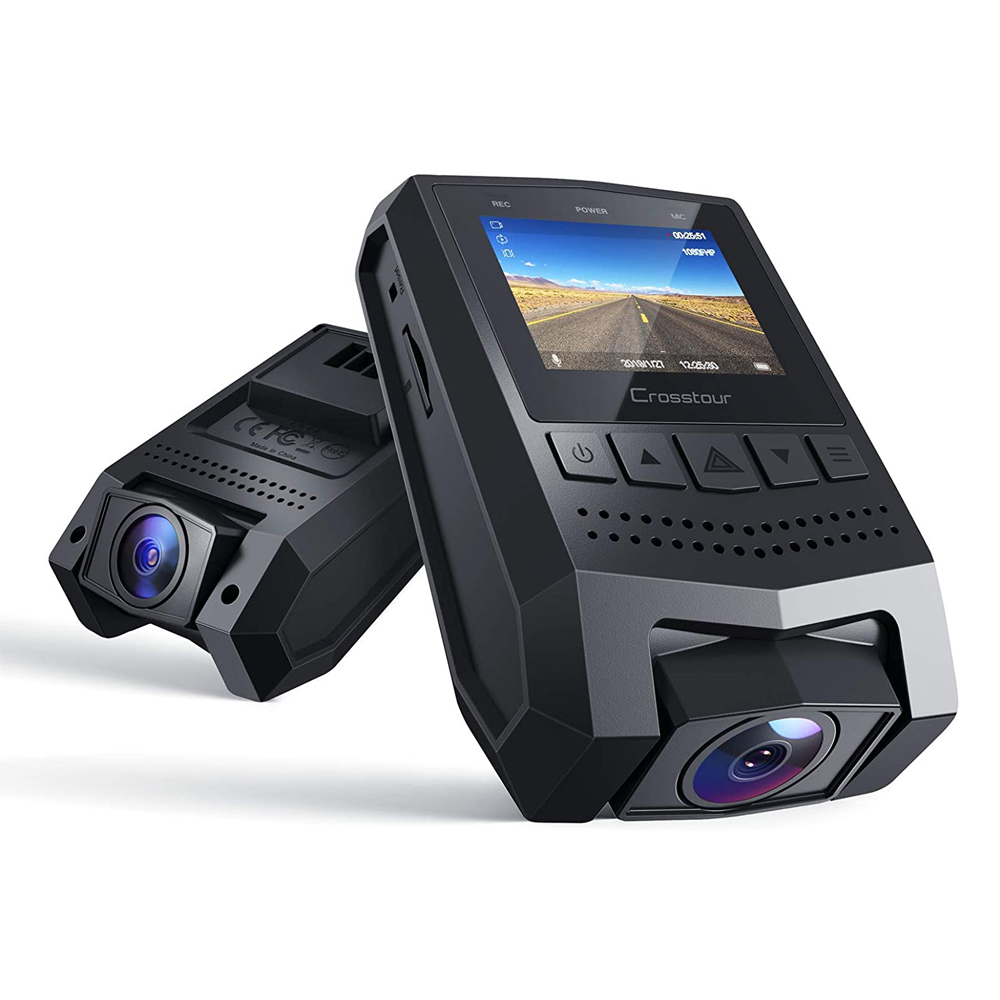 Crosstour Mini Dash Cam: $29.99 $22.09 at Amazon
Need a dash cam, but don't fancy spending hundreds on a 4K-shooting flagship? It'll be hard to find a more affordable one than this 1080p model, which is down to just $22 in this Lightning deal. We haven't reviewed this particular model, but it's got a 4.5 star rating from over 1,600 reviews, and its budget nature certainly counts towards its "anti-theft" claims.View Deal
Lightning Deal, ends at 18.00 PDT: If you've been waiting for the sales to get a smoothie-making blender, now might be the time to bite the Nutribullet…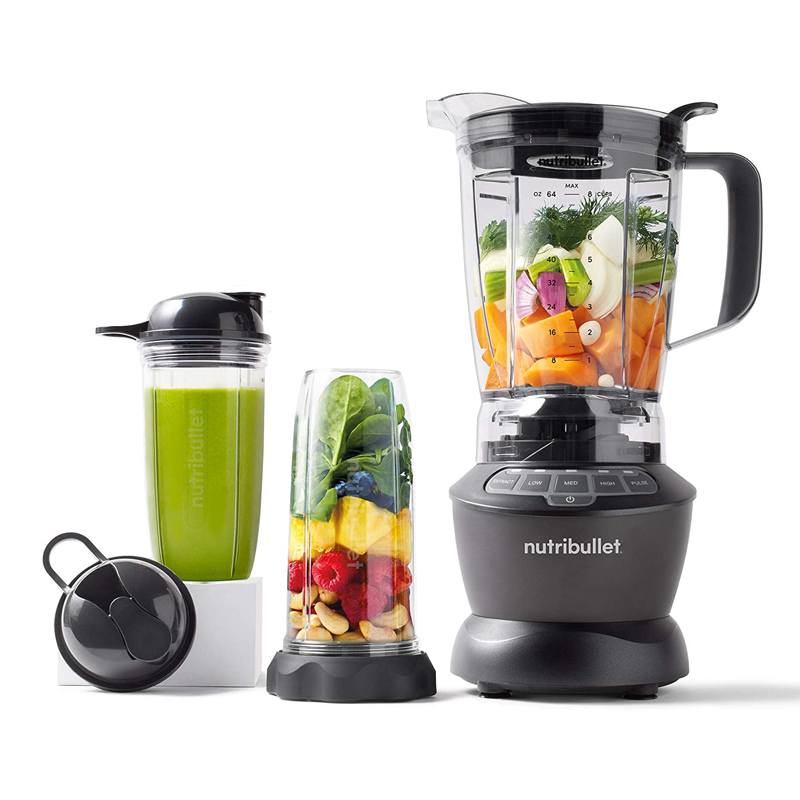 NutriBullet Blender Combo: $139.99 $110.99 at Amazon
Fancy rustling up some home smoothies and soups to give you a WFH boost? This Lightning Deal is the lowest price we've seen for Nutribullet's Combo Blender, which lets you switch between full-size and single-serve cups.View Deal
Lightning Deal, ends at 11.30 BST: Based in the UK? Here's a bargain upgrade to your home working setup, courtesy of this 35% off deal…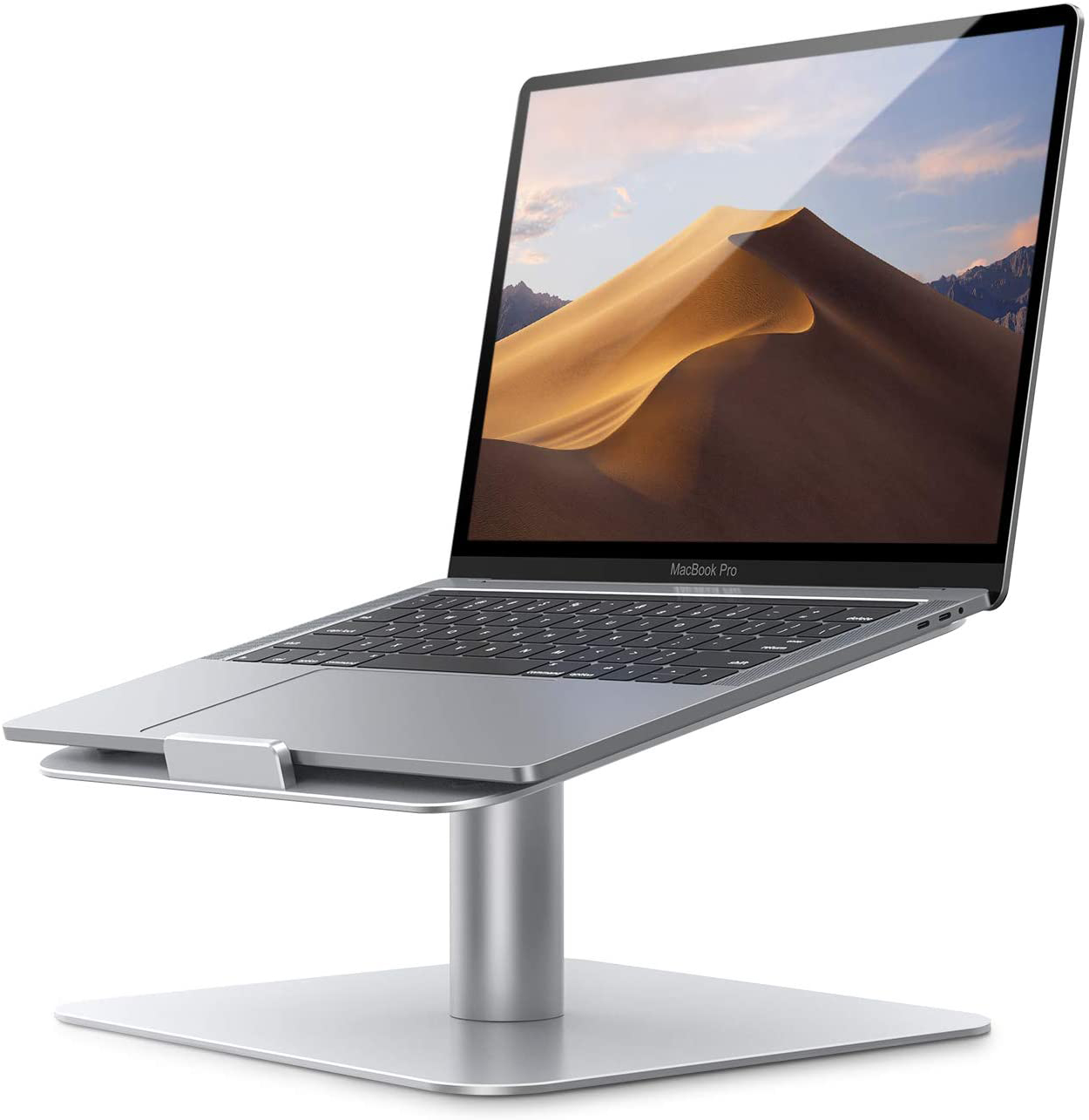 Lamicall Universal Laptop Riser: £36.99 £23.99 at Amazon
Still haven't quite perfected your home office setup? This handsome laptop riser could help give it (and your neck) a boost. It lifts laptops around six inches off the desk, making it an ideal video conferencing podium, and also swivels around 360-degrees.View Deal
Lightning Deal, ends at 16.00 PDT: Here's a brilliant deal on an accessory that we called "one of the best power banks money can buy" in our review…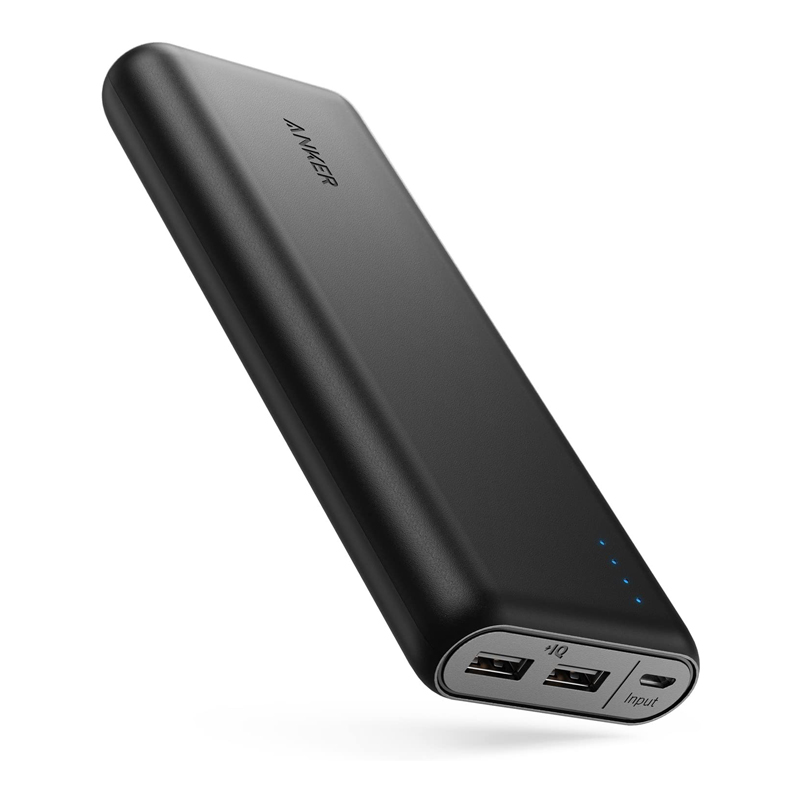 Anker PowerCore 20100: $99.99 $31.99 at Amazon
Everyone needs a power bank and this superb Lightning deal gives you one of the best for only $32. Considering it can charge your smartphone at least five times over, the Anker PowerCore is impressively slimline – and we've rated it as one of the best you can buy.View Deal
Lightning Deal, ends at 15.20 PDT: Planning a camping trip to escape the 'interesting' times we're currently living in? Here's a great little accessory, currently 20% off in this deal…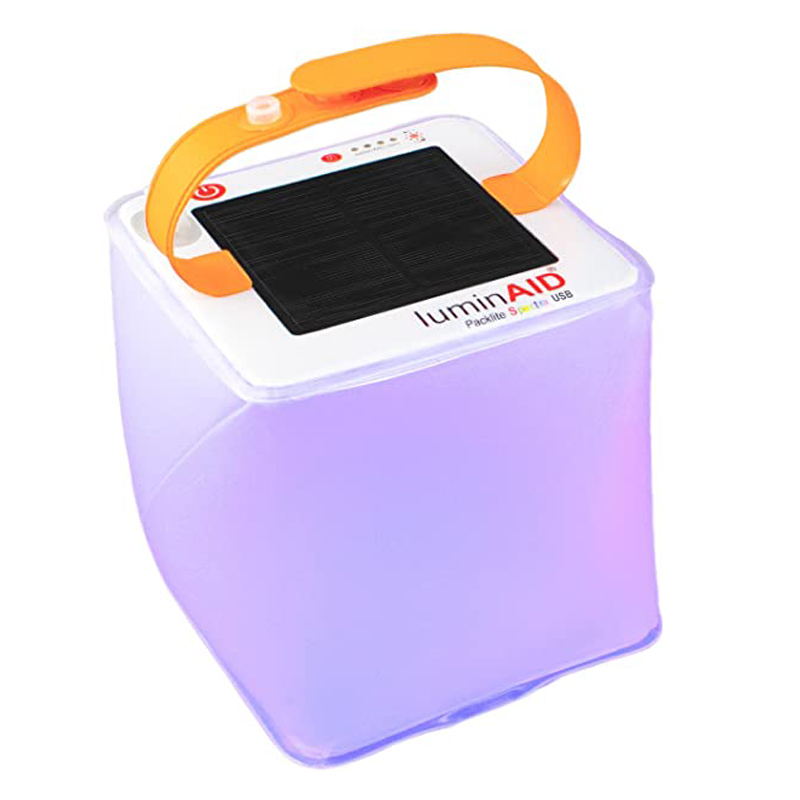 LuminAid PackLite Spectra USB Solar lantern: $24.95 $19.96 at Amazon
If you're planning a hiking or camping trip, bring a little solar-powered light to the occasion with this solar lantern. It's waterproof and collapsible, so easy to pack, and is completely powered by the sun. Right now, they're 20% off in this Lightning Deal, but are already over 50% claimed.View Deal
Lightning Deal, ends at 13.00 PDT: If you'd rather get something a bit more interesting (and affordable) than a Sonos One, these charming bookshelf speakers are a great buy in this Lightning Deal…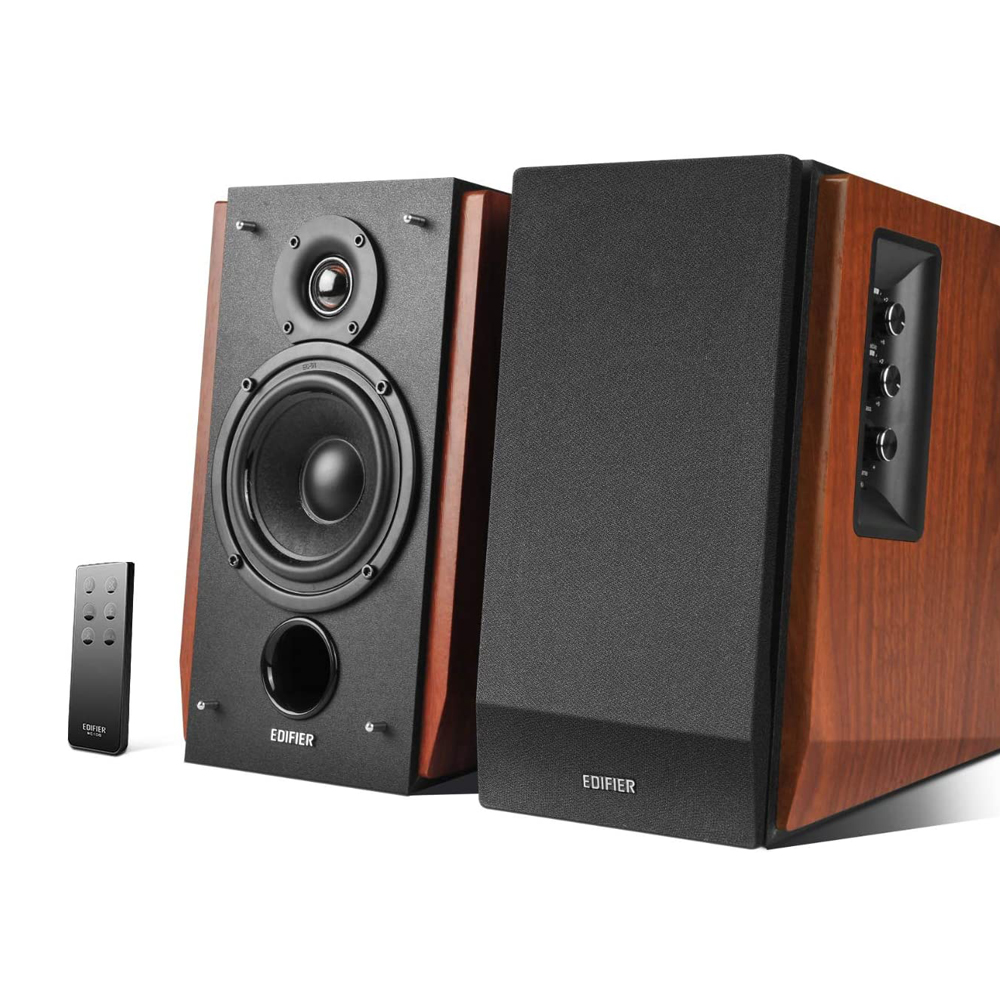 Edifier R1700BT Bluetooth speakers: $149.99 $119.99 at Amazon
These handsome little Bluetooth bookshelf speakers will help advertise your hi-fi credentials, while pumping out some impressive sound. Our sister publication What Hi-Fi? praised their "lovely mid-range" and "smooth, enthusiastic sound".View Deal
Lightning Deal, ends 10.40am PDT: You'll have to get a move on for this great deal on Akaso's Mirror Dash Cam – it reaches the end of its road very soon, and already has a high claim percentage.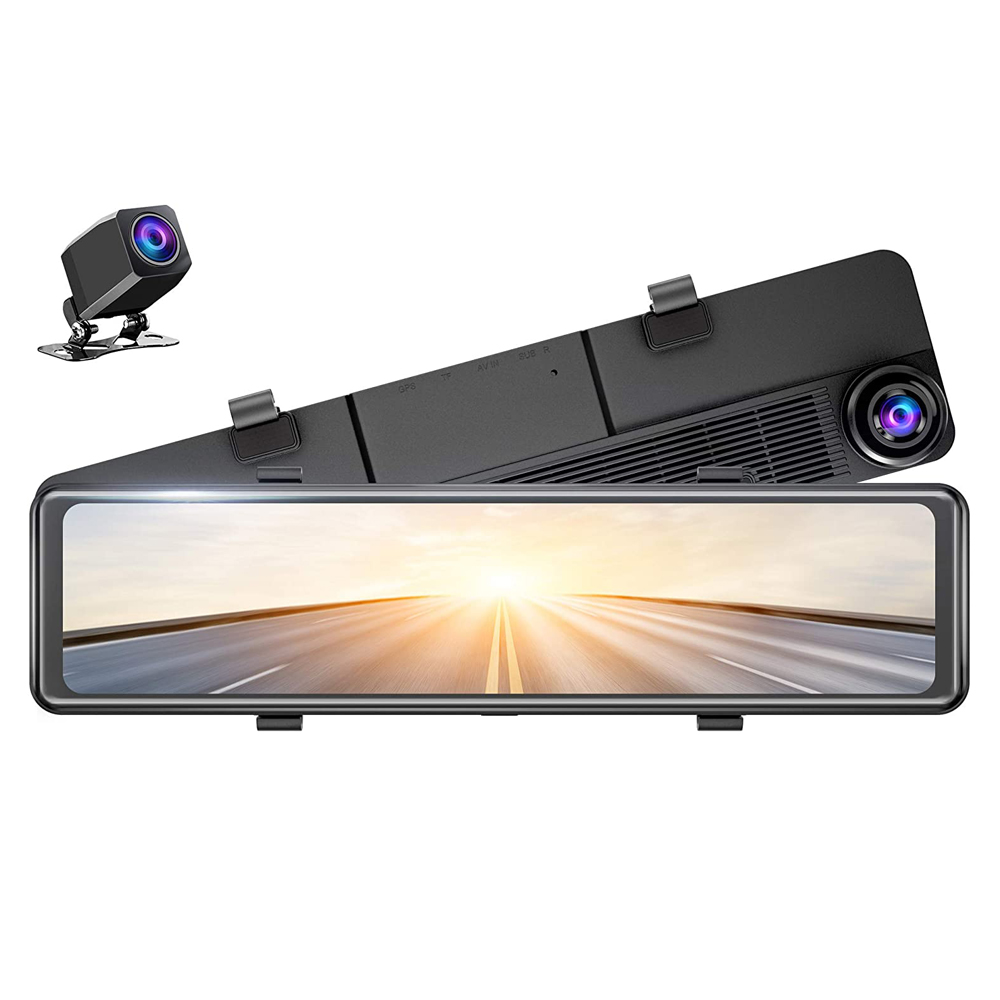 Akaso Mirror Dash Cam: $115.99 $79.99 at Amazon
This Dual Dash Cam system offers almost 360-degree coverage of your car, with a 2.5K front camera and 1080p rear camera surveying the scene around you. It also includes GPS tagging and Night Vision, making it ideal for both peace of mind and helping to lower your insurance premiums.View Deal
Lightning Deal, ends at 10am PDT: Looking to take your smartphone photography up a notch? You don't have to splash out on an iPhone 12 Pro – this 58mm Moment lens will give your iPhone, Pixel, Galaxy or OnePlus a photo quality boost.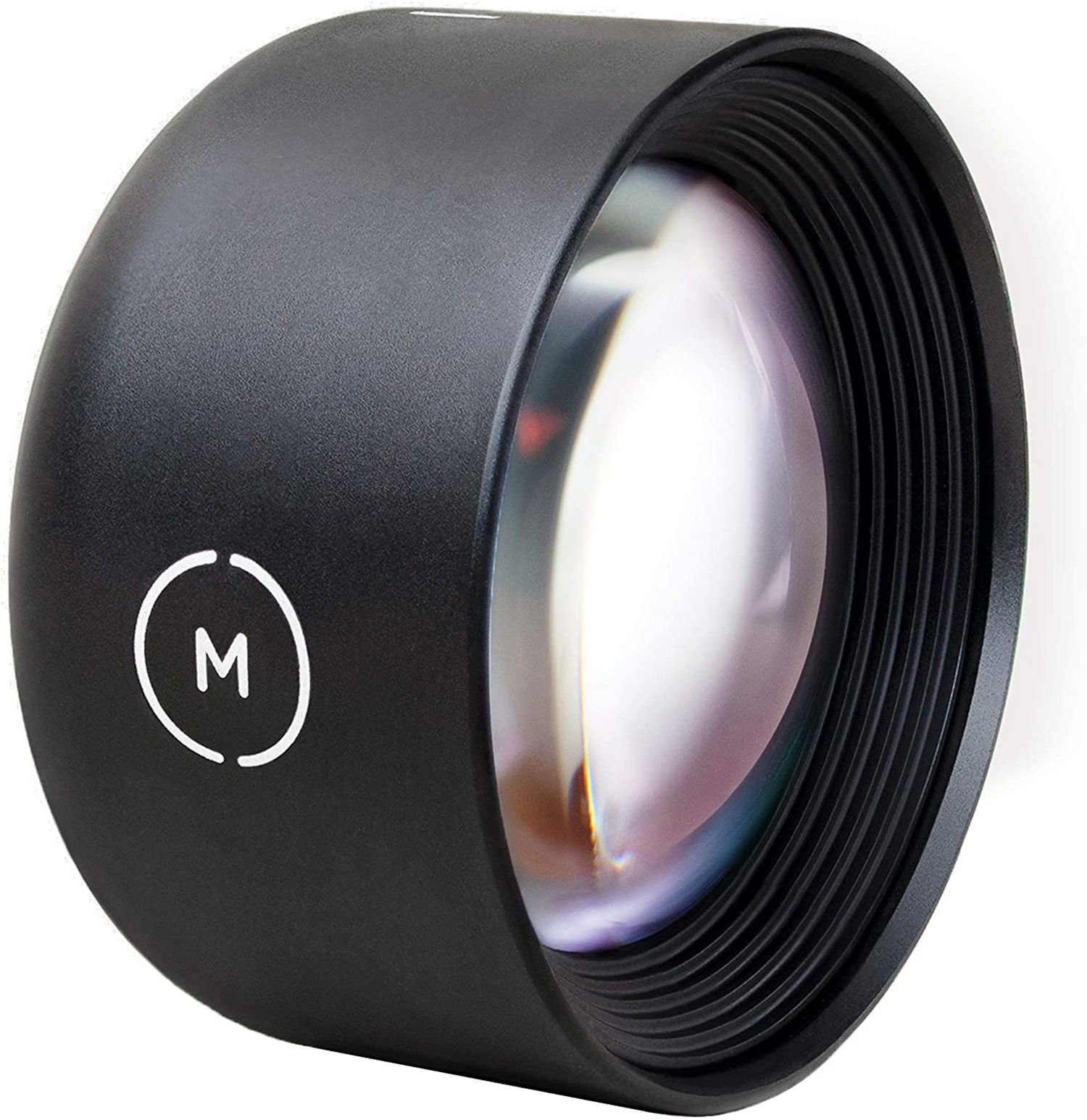 Moment Tele Lens (58mm): $169.99 $76.79 at Amazon
Computational photography may have taken smartphone snapping to new heights, but high-quality lenses can still have a big impact –this 58mm lens produces sharp results when mounted on your iOS or Android phone, while giving it some handy extra reach too.View Deal
Lightning Deal, ends 8PM PDT: Get Best Picture winner on Parasite for less – you can always stream it on Hulu if you prefer.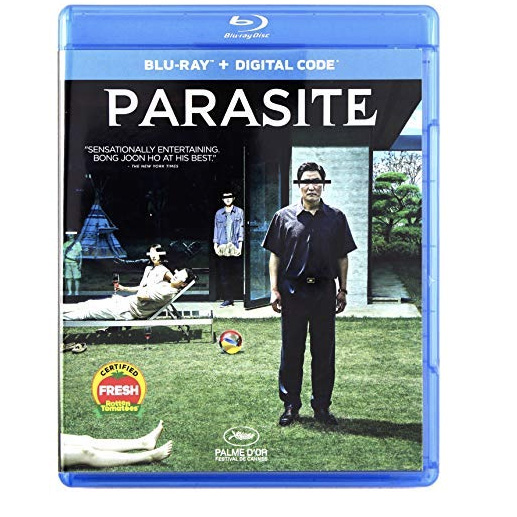 Parasite (Blu-ray): $10 $7.99 at Amazon
One of the best movies of last year is less than $8 for the next few hours. It's about a poor family that, one-by-one, begin to work for a much wealthier family – a prescient film about class divide with a bunch of shocking twists.View Deal
Lightning Deal, ends at 2PM PDT: Remember DVDs? This portable DVD player is region free, so any import box sets you might have lying around will work with it. It's got over 1300 reviews, 72% of which give 5 stars as a rating.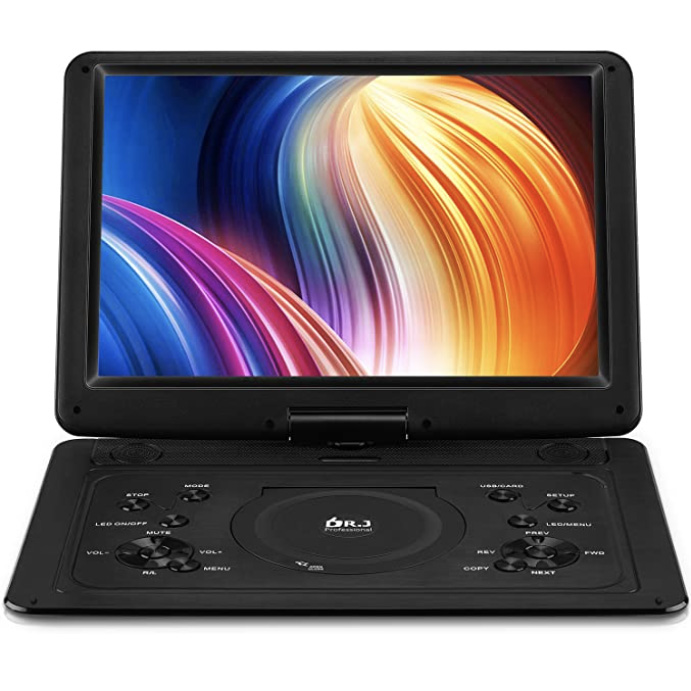 DR. J 15.4-inch screen portable DVD player: $169.99 $85.67 at Amazon
For a limited time, pick up this portable DVD player, which features a 1280×800 screen. It's got a headphone jack, and works with pretty much any disc format you can think of. It's region-free, so import DVDs will work too.View Deal
Lightning Deal, ends at 9.30AM PDT: Not long left to get one of the best sitcoms ever on DVD, if you still enjoy physical media.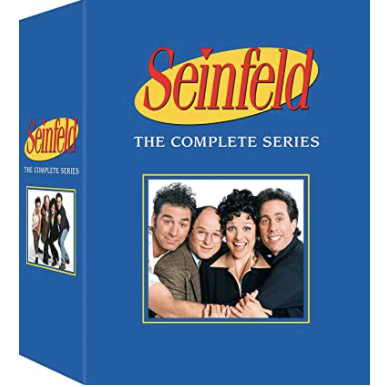 Seinfeld: Complete Box Set: $69.99 $55.49 at Amazon
Arguably the best sitcom of all time – and certainly the best of the '90s – all nine seasons of Seinfeld are collected here. While it's easy to stream Seinfeld these days, and Netflix will have the rights in 2021, this is an excellent collector's item for fans. It features behind-the-scenes insight on every single episode – a remnant from a time where nothing was a bigger priority for studios than fancy DVD extras.View Deal
Lightning Deal, ends around 10.30 PDT: The newer flagship Trek series takes a discount on DVD.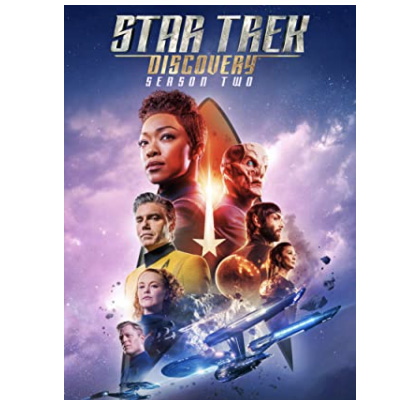 Star Trek Discovery season 2 DVD: $31.00 $21.99 at Amazon
Slightly divisive – like seemingly all Star Trek shows after TNG –the second season of shiny newer Trek series Discovery is available on DVD for less if you don't fancy signing up to CBS All Access. View Deal
Ends at midnight PDT: We're seeing a lot of interest in these wireless earbuds, which are a hefty $60 off until the end of Prime Day.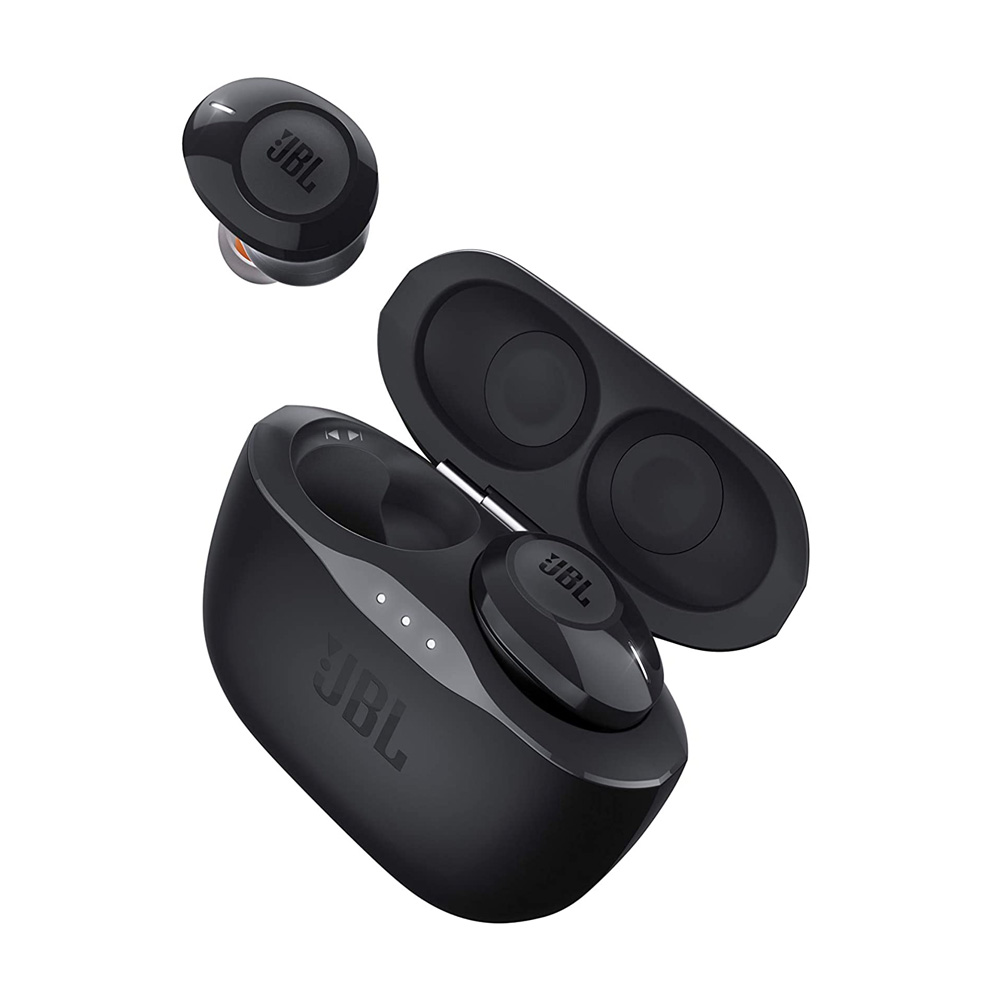 JBL Tune 120TWS:  $99.95 $39.95 at Amazon
Save $60 on these true wireless earbuds from JBL. Coming in a range of colors, these buds offer four hours of battery life from the buds themselves, with a further 12 hours from the charging  case, 5.8mm drivers for a bassy sound, and a slick design.View Deal
Lightning Deal, ends 10AM PDT: Save on Comfee's popular toaster oven, which has been reviewed more than 2,500 times on Amazon if you need testimonies of its usefulness.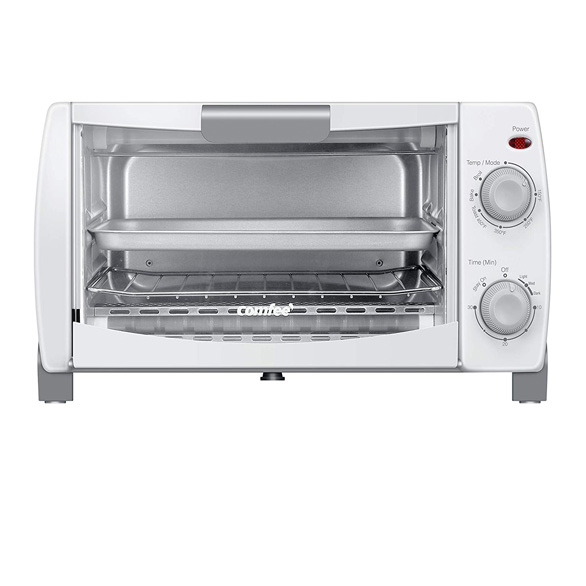 Comfee' Toaster Oven for countertops: $38.04 $30.99 at Amazon
Not long left on this toaster oven, which is close to 80% claimed in Amazon's Lightning Deals at the time of writing. Cook four slices of bread at a time, to settings of your choosing. It can toast, bake and broil according to the manufacturers. View Deal
Ends at midnight PDT: A lot of the best vacuum cleaner deals have come and gone during Prime Day, but you can still save a little on this one.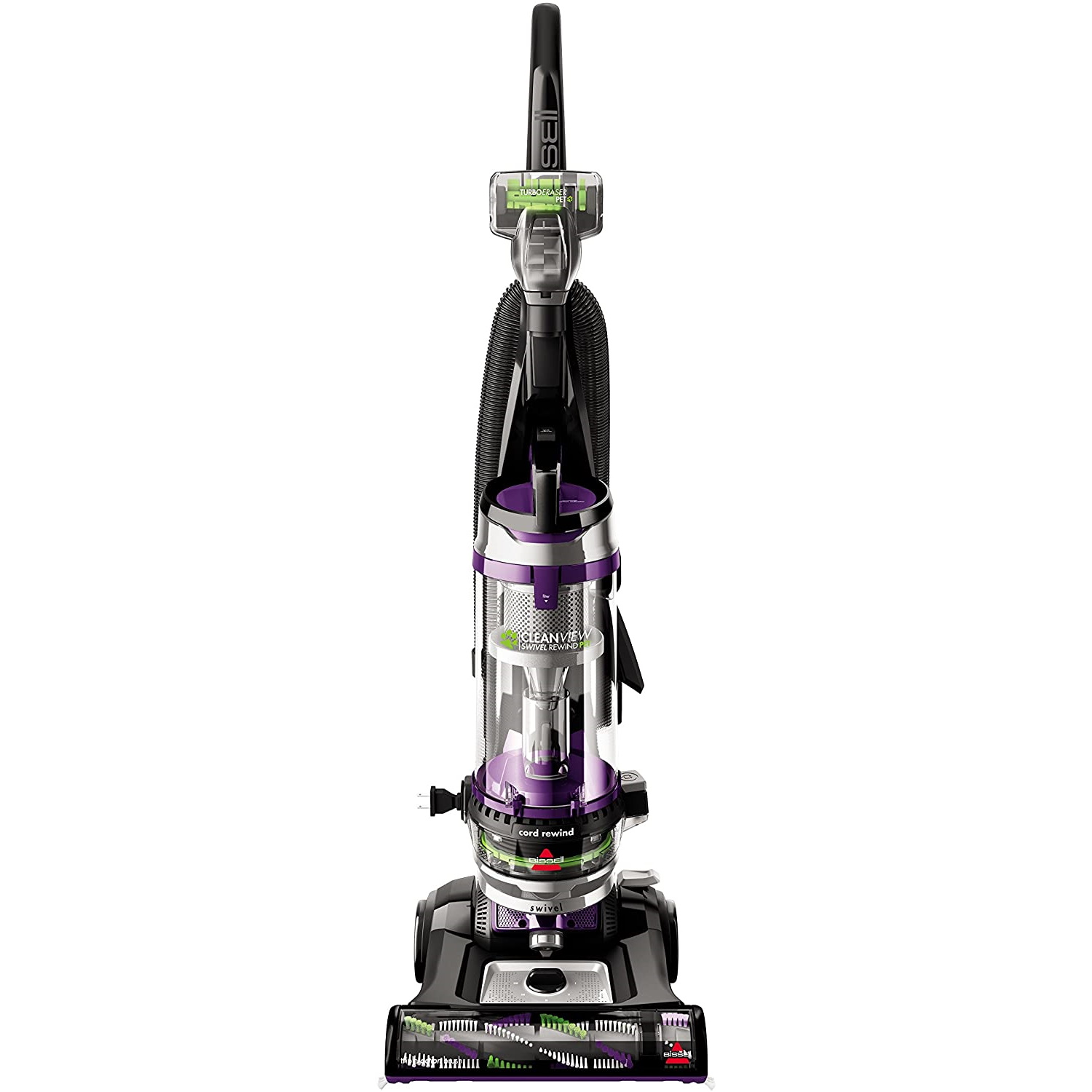 Bissell 22543 vacuum cleaner: $159.99 $139.99 at Amazon
Save $20 on the Bissell 22543 vacuum cleaner for Amazon Prime Day. The swivel pet and carpet-ready vacuum offers up a powerful suction with extra tools to make pet owners' lives a little easier as well.
View Deal
Lightning Deal, ends 7PM BST: Based in the UK? You might like this Ninja air fryer deal.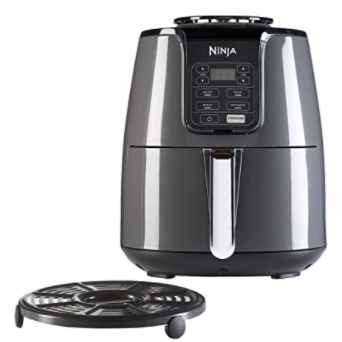 Ninja Air Fryer £119.99 £79.99 at Amazon
UK readers can enjoy the best ever price on this particular air fryer from the Ninja range before Prime Day ends. Use it for all sorts of things – it'll improve any potato-based meal you can think of. View Deal
Lightning Deal, ends 12PM PDT: One of the many RoboVac deals we've seen over Prime Day – though this is at a price we've seen before.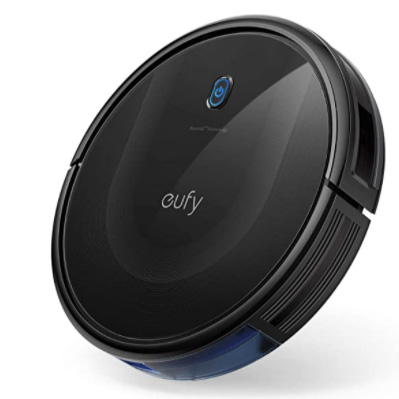 Eufy 11S MAX Super-Thin RoboVac: $250.00 $179.99 on Amazon
This robot vacuum cleans for up to 100 minutes, and automatically recharges – it also knows how to increase suction power when there's tougher cleaning jobs to be done, apparently. Wow, this thing is smarter than us!View Deal
Technically it's not even part of the Prime Day promotion, but our experts have already picked the best TV-related deal of the sales event – take a look below.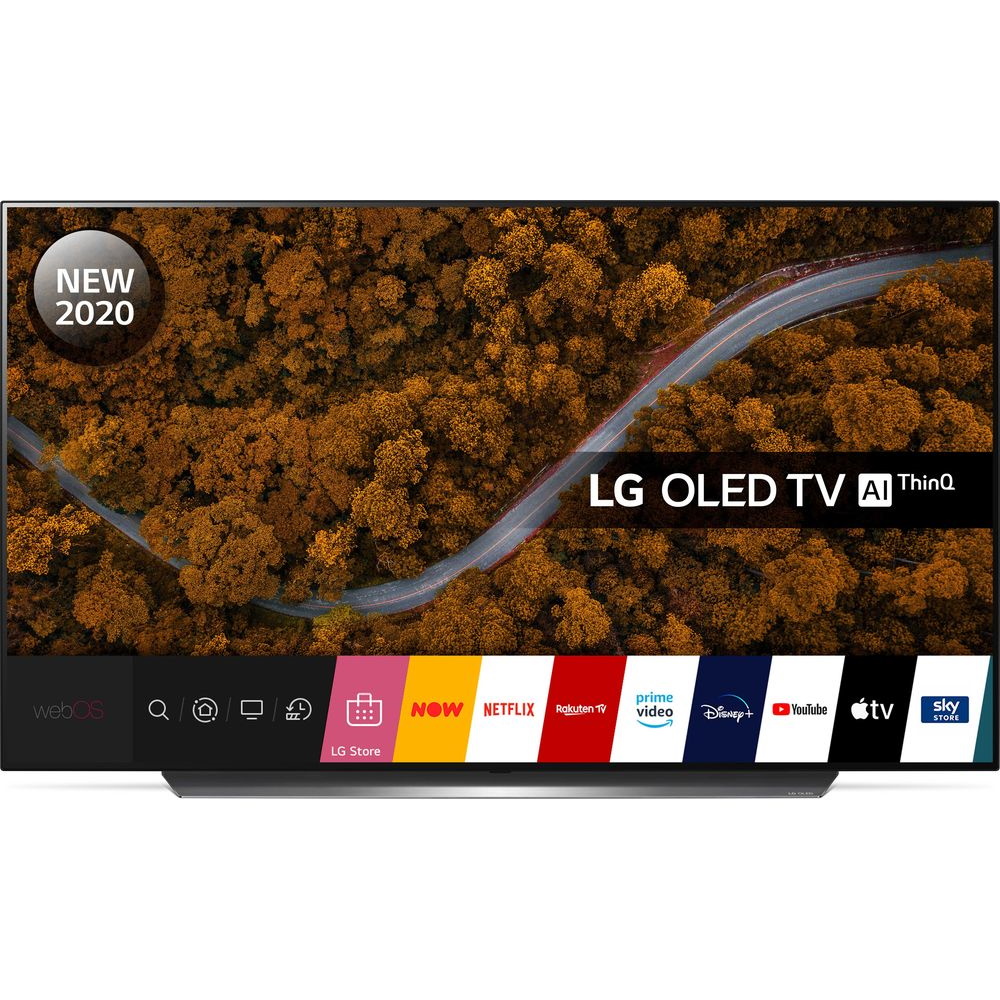 LG CX 55-inch OLED TV: $1,799 $1,596 at Amazon
Get the flagship size on this brilliant OLED TV with a $200 discount on Amazon right now. With deep blacks and an infinite contrast ratio – as well as the webOS smart platform – it's a great centerpiece TV for your home.View Deal
Ends at midnight PDT: If you're looking for one of the best audio deals of Prime Day 2020, look no further than the below.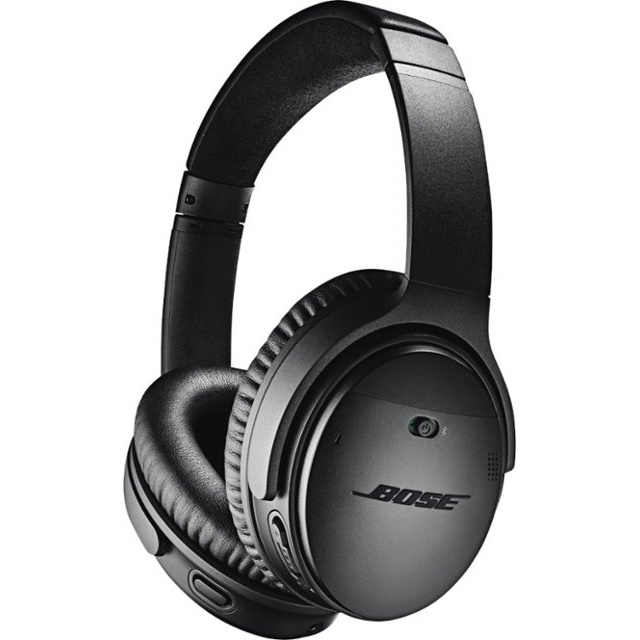 Bose QuietComfort 35 II: $349 $199 at Amazon
We've only seen the Bose QuietComfort 35 II noise canceling headphones drop to $279 in the past, and more recently they seem to have settled on a $299 price tag. That makes this $199 Prime Day deal all the more special, but you don't have long left to take advantage of it.
View Deal
Lightning Deal, ends 12PM PDT: One of Amazon's current featured Lightning Deals is this 1.5 liter humidifier, which some customer reviews say help them sleep during dry months.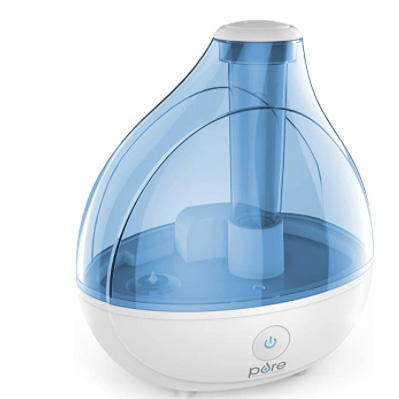 Pure Enrichment MistAire Humidifier (1.5l): $39.99 $29.49 at Amazon
We've not tested this humidifier, so it's worth reading some of the user experiences before you buy – ostensibly, though, it's designed to spray a cool mist into your room, which might help if your nighttime environment is a little dry.View Deal
Lightning Deal, ends 12PM PDT: Need a stylishly colored case for your AirPods Pro? Loads of colors are available here, and they start from around the $5 mark. This is impulse buy territory.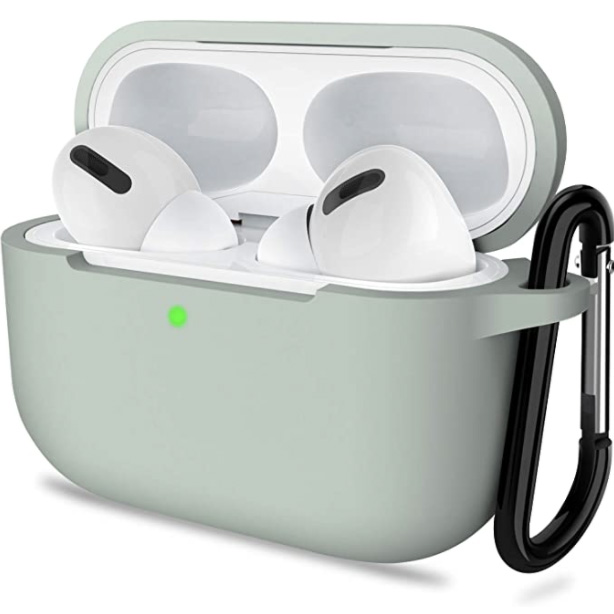 AirPods Pro cases: starting at $5.09 at Amazon
These third-party ATUAT cases will fit your AirPods Pro, and come in a variety of colors. The saving isn't enormous, but there's a ton of colors to choose from, and the prices start at only five bucks. Not every Prime Day purchase needs to be enormous…
Lightning Deal, ends 16.00 PDT: A pretty steep discount on a 10000mAh power bank, if you're looking to charge your devices on the go.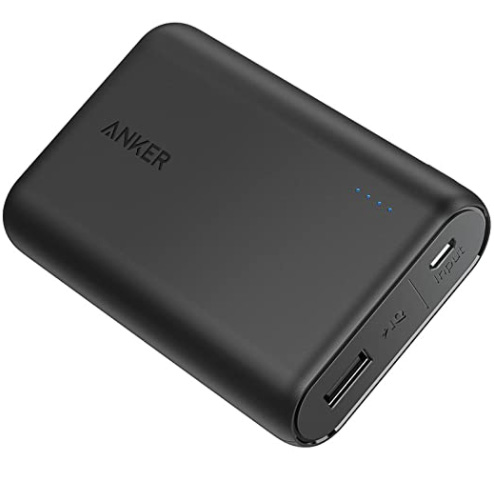 Anker PowerCore 10000 Portable Charger: $29.99 $15.99 at Amazon
This 2015 portable charger only weighs in at 180g, meaning it's light to carry around, and the manufacturer boasts of 11 safety features that combine to keep your devices safe. Worth researching how it plays with your own device before purchasing, though. View Deal
Lightning Deal, ends 16.00PDT: It's a big investment, but $370 for a portable projector by Anker is pretty good, considering the original price of $590.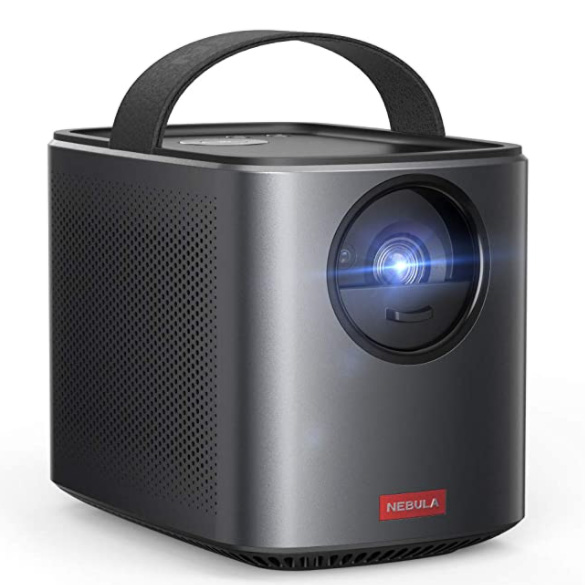 Nebula by Anker Mars II Pro 500 Lumen Portable Projector: $589.99 $369.99 at Amazon
This 720p projector features plug and play with many devices you likely already have in your home, from PlayStation 4 to Nintendo Switch, and it features dual 10W audio drivers to provide decent sound. This is a lightning deal, so it won't be around for long.View Deal
Apple products are rarely discounted, and AirPods have taken a tumble for Prime Day. You can get the latest AirPods for $114 – or pick up the more recent Pro wireless earbuds for their best price.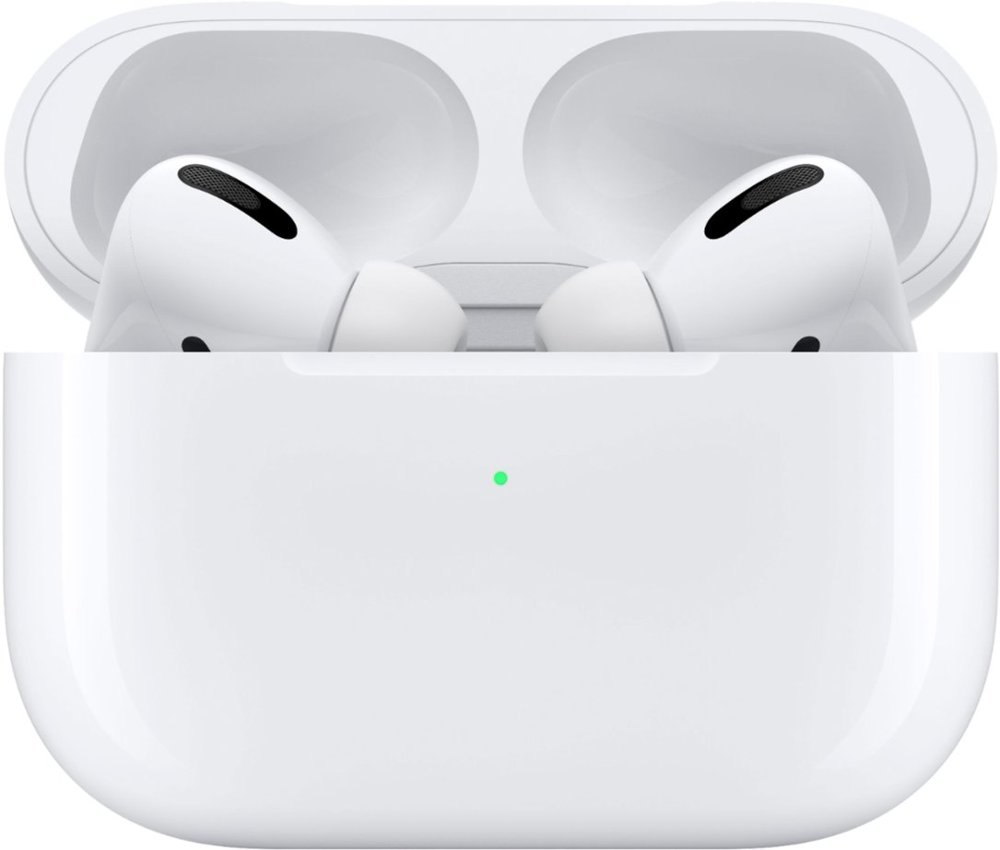 Apple AirPods Pro: $249 $199 at Amazon
Prime Day brings big discounts on Apple products, as Amazon has the 2019 AirPods Pro on sale for an all-time low price of $199. The truly wireless earbuds feature active noise cancellation and the wireless charging case delivers more than 24 hours of battery life.
View Deal