The best Amazon Prime Day deals begin next week, Tuesday, October 13, but we're already seeing early Amazon discounts ahead of the official start date and time.
It's an early Amazon Prime Day preview of what's to come: Echo Dot smart speakers on sale, 4K TV with tempting deals, and services like Kindle Reads and Amazon Kids Plus getting either free trials and hard-to-pass-up price drops.
What you should buy first on Prime Day? That's easy: you'll need an Amazon Prime membership in order to take advantage of any of these Prime Day deals. The good news is that there's a 30 day free trial, which will bring you well through the official Amazon Prime Day 2020 end date: October 14. You can always cancel before then.
More will be on sale come Tuesday, with expected Prime Day deals in all categories: laptops, TVs, Echo devices, Fire TVs and tablets, iPads, and so on. Let's start with what's already on sale for Amazon Prime Day 2020.
When is Amazon Prime Day 2020 date? 
The Amazon Prime Day date is Tuesday, October 13 to Wednesday October 14 in 2020, a set of dates delayed by the COVID-19 pandemic. We're already seeing early bird Prime Day deals landing over the past few days, however, so there's likely to be more discounts available in the lead up. 
The Amazon Prime Day date is a little over a month ahead of Black Friday and Cyber Monday 2020, and likely days before US retailers launch their early Black Friday deals. So we don't see the deals stopping from October 13 through the end of 2020.
Amazon Prime Day deals: what will be on sale?
You can expect Amazon Prime Day deals to hit the retailer's own line of Echo and Fire smart home products hardest, as well as other gadget brands like Blink and Ring that Amazon also now owns. However, we also regularly see laptops, TVs, headphones, smartwatches, and tablets on sale over Amazon Prime Day, and with 2020 being so competitive there's likely to be something for everyone out there.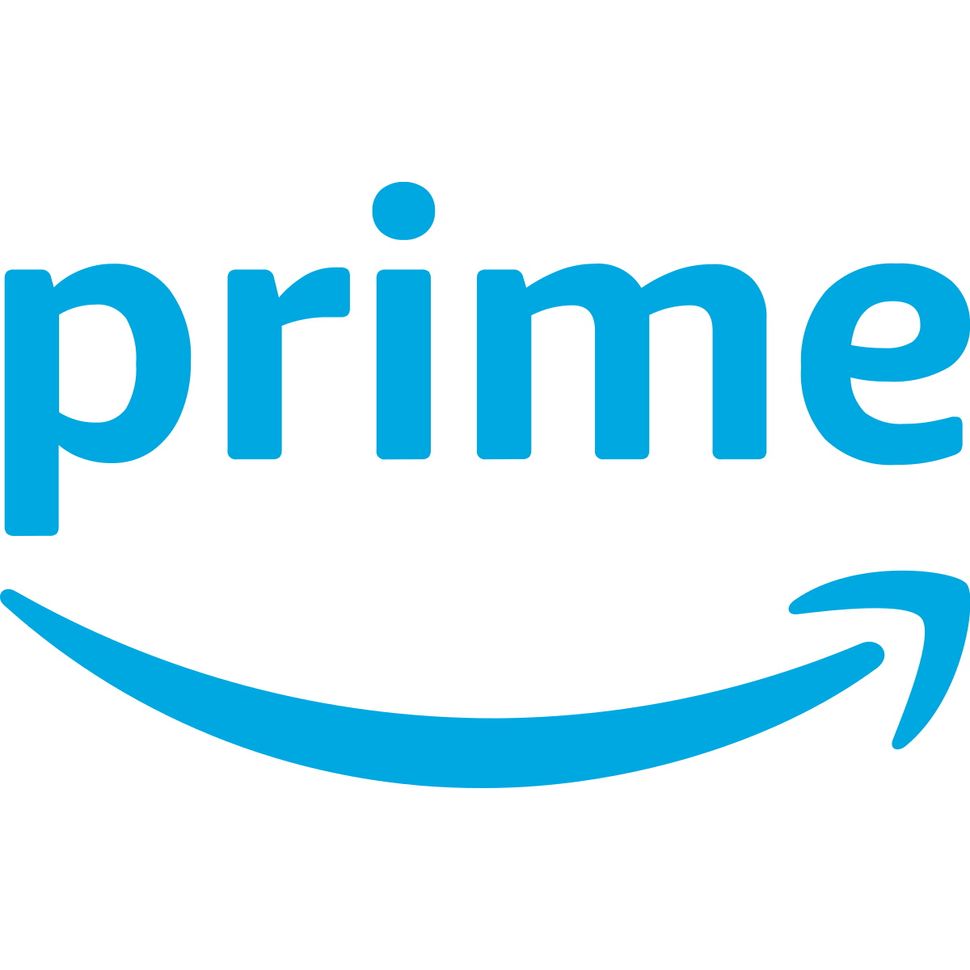 Start a free 30-day trial of Amazon Prime
If you don't have an Amazon Prime membership, you can still take part in Amazon's biggest shopping event of the year by signing up for a free 30-day trial. You can cancel at any time within the 30 days with no strings attached. 
Amazon Prime Day deals available now
Two Amazon Echo Dot smart speakers: $39.98 at Amazon
Grab two Amazon Echo Dot smart speakers for under $40 at Amazon right now – that's an excellent saving ahead of the Prime Day deals, and one that halves the current price of each speaker. Prime members should enter code DOTPRIME2PK at checkout to see this offer.
View Deal
Amazon Fire TV Recast: $229.99 $129.99 at Amazon
Prime members can also save $100 on the Amazon Fire TV Recast right now as well – a stunning discount that brings the over the air DVR back down to its all-time-low price previously seen over the holidays last year.
View Deal
All-new Toshiba 43-inch smart 1080p TV: $279.99 $179.99 at Amazon
You'll find this 43-inch smart 1080p TV available for $100 less in the early Amazon Prime Day deals. That's a 1080p display, so it's a great offer if you're not looking to spend on 4K resolution right now, plus you're getting all the Fire TV benefits baked right in as well.
View Deal
All-new Toshiba 43-inch smart UHD 4K TV: $329.99 $229.99 at Amazon
You can upgrade to 4K ultra-high definition for just $50 more than the 1080p TV deal above with this all-new Toshiba 43-inch display. You're keeping all the Fire TV functionality, but the new 2020 model brings Dolby Vision HDR to this low price point as well.
View Deal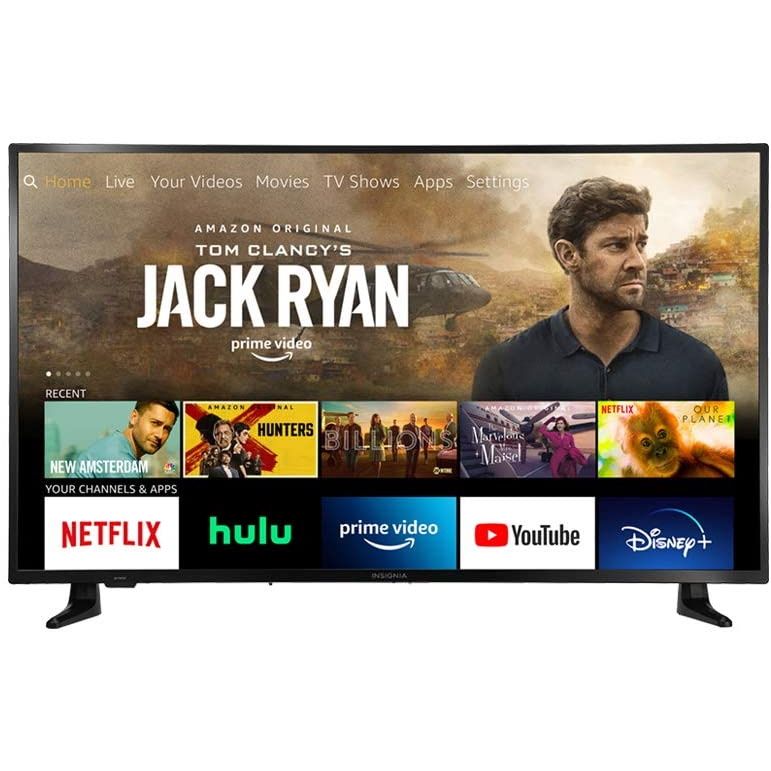 All-new Insignia 50-inch smart UHD 4K TV: $349.99 $249.99 at Amazon
Need something with more screen space? This Insignia 50-inch 4K TV is also seeing a $100 discount in the early Amazon Prime Day deals this week. That's a stunning price on a 50-inch display, and definitely one to take note of if you're looking for the big screen experience.
View Deal
Save up to 60% on subscription boxes at Amazon
If you've been looking to add a little mystery to your mail every month, you will no doubt have looked into subscription boxes. Amazon, however, has just discounted a massive range of these memberships by as much as 60% ahead of its Prime Day deals next month.
View Deal
Save up to 20% on furniture at Amazon
From the living room to the bedroom, you'll find a massive range of furniture items and home decor available for up to 20% in these early Amazon Prime Day deals this week.
View Deal
Amazon Kids Plus Family Plan: $29.99 $0.99 on Amazon
Enjoy unlimited access to thousands of kid-friendly content, including movies, books and educational games and apps. Starting at $2.99 per month, this deal nets you three months for just $0.99. Offer ends October 12.View Deal
Amazon Music Unlimited free trial: $0.99 / £0.99 at Amazon
Amazon Music Unlimited trials usually max out at 90 days, but UK Prime members can pick up four months of access to Amazon's on-demand, 60 million-strong library for just £0.99 ahead of Prime Day deals. Shoppers in the US can also pick up three months of Music Unlimited for free as well.
View Deal
Two Kindle books for $1.99 each (free for Prime members) at Amazon
Prime members get two free Kindle books, and non-Prime members can pick them up for just $1.99. That means everyone wins in these early Prime Day deals.
View Deal
Spend $10 with small businesses, save $10 on Prime Day at Amazon
This year, Amazon wants to reward you for shopping with smaller businesses in the lead up to Prime Day. That means that you can now claim $10 for Prime Day for every $10 you spend with small businesses – it's a win-win.
View Deal
New on Prime Day 2020
The Amazon Prime Day 2020 homepage is already touting early deals exclusive to its Prime members, including the Amazon Echo Dot 2-pack for $39.98 and the Amazon TV Recast for $129.
Amazon also announced that it's going to be offering a $10 savings on buying from US small businesses during Prime Day. The only catch? You have to spend at least $10 to save another $10. That seems like an excellent way to build support around the mega-retailer that's often seen as hurting small businesses.
Prime Day 2020 deals: our predictions
The Amazon Prime Day deals list quite often follows the same trends every year, so we can safely assume what to expect.
The best Prime Day 2020 deals will almost certainly feature deep discounts on Amazon's own tech. We're talking about Kindle deals, Echo price drops, and Fire TV discounts.
We've also seen Prime Day become known for good laptop deals, no matter what you're interested in. That includes cheap Chromebooks, Windows laptops and a few Apple MacBooks. Now the latest MacBook Pro is on sale, expect it to go fast.
Let's get into the stats that we alluded to above though – as expected, it's going to be Amazon bringing down the cost of its smart home items that will perform strongly.
The top product during Black Friday last year for Amazon was, according to Hitwise, the Echo Dot, whereas it was the Fire TV Stick 4K during Prime Day. However, the list of top-five purchased products on both holiday periods was dominated by Amazon goods, with the only variance in the top 10 coming via Instant Pots, which were more popular in November, as well as Amazon gift cards.
When we look at the searches during Prime Day though, we see a different story. Any Prime Day Nintendo Switch deals are certain to be massively popular, if a decent offer pops up, as that's what people were looking for last year – and thanks to lockdown, the clamor has only grown.
TV deals, Fitbit deals and headphones deals were also incredibly popular, and while there clearly weren't the barnstorming offers that we see during the later holiday buying period, Amazon will be hoping to steal a march on rivals if it can offer some of these.
Amazon Prime Day laptop deals: what to expect
While we've seen demand for cheap laptops rising over the past year – and lots of stock issues at the height of the pandemic – Amazon's Prime Day laptop deals may still offer some excellent discounts. We've seen Apple's range of luxury MacBooks taking some particularly impressive price cuts over the past few months, especially on the already-cheap MacBook Air 2020, and models like the Asus Vivobook, Acer Swift, and HP Chromebook have all offered lower budget savings as well. 
That means we'd recommend checking out this year's Amazon Prime Day laptop deals for a computer between the $300 and $800 price range. There are more savings to be found further up the price scale at Amazon, on the Dell XPS, Asus Zenbook Pro Duo, and MacBook Pro, for example, but more specialized creative retailers like B&H Photo or the manufacturers themselves have proven to have the edge of price here over 2020. 
On the flip side of this rise in demand, however, sits stock issues, most accurately epitomized by the plight of the Chromebook shopper in 2020. Last year we saw HP and Lenovo Chromebooks sitting well under $200 in Amazon Prime Day laptop deals. However a surge in demand has left these machines pushing $250 – $280 sales prices at best in recent months. Plus, over Labor Day we saw HP itself offering far better prices on its HP 15z configurations, so don't discount manufacturer offers in the cheaper ranges either. 
Gaming laptop deals have, however, found a home at Amazon in the past 12 months. Again, you're better off heading to Dell for Dell G-Series or Alienware rigs, but the cheaper Acer Nitros and HP Omens have had a good record so far in the year, and may be a strong source of Amazon Prime Day laptop deals as well. 
If you're looking to spend between $500 and $1,200, however, you might be tempted to hold off and see what manufacturers offer during Black Friday. While we do typically see higher value laptop deals later on in the year, this isn't a typical year and with Prime Day coming much closer to the November sales, we don't know how far Amazon is going to go to try and compete in the busier shopping period. 
While it's likely that there will be flash sales offering lower prices over Black Friday, you'll have to fight for them. We might, however, see Amazon Prime Day laptop deals, even if they are lightning offers, worthy of last year's Black Friday-level attention, so don't hold out expecting cheaper offers in November as they're not guaranteed, and competition may be higher as well. 
Amazon Prime Day TV deals: what to expect
Amazon Prime Day TV deals often excel in the cheaper and top end of the price spectrum, with budget sets discounted to extra low prices and top of the line LG or Sony OLEDs or Samsung QLED displays taking bigger discounts over the shopping period. 
We see cheaper budget models like Insignia, TCL, and Hisense TVs regularly on sale throughout the year, and 2020 has been no different. So far, we've seen these sets drop to between $219 and $299 at their cheapest points, so if you're simply looking to upgrade from a standard HD TV without breaking the bank, signs are pointing to a healthy supply of Amazon Prime Day TV deals. 
We'd recommend checking Amazon's prices against retailers like Walmart and Target, however, as these supermarket TVs can become a bidding war during bigger sales periods and you may be able to swoop on a better price once Amazon has made its discounts. We see this behaviour particularly with Insignia and TCL displays at Walmart. 
However, you might want to stick with Amazon if you're looking for its exclusive Fire TV and Amazon Alexa compatibility. Amazon often bakes its smart assistant straight into these sets to gain the edge over competitors, and as a more premium feature in itself, you can sometimes pick up a far higher value Prime Day TV deal at Amazon. 
If you're looking for a display that sits well above these budget models, for full display brightness, color clarity, and perhaps some extra features as well, you're in luck. Last year, Amazon discounted the LG OLED C9 down from $2,499 to $1,699 over its Prime Day TV deals, so if you're looking to splash the cash you might find a win here. 
However, Amazon struggles to compete in the mid-ranges in the US, so if you're looking for a TV deal between $300 and $600 (the newest Samsung and LG 4K TVs, for example), you might want to check out other retailers' competing sales or wait until Black Friday. 
Buy on Amazon Prime Day? Or wait until Black Friday?
This question was a lot easier when the Prime Day 2020 date was set for July, but now it's likely to be so close to Black Friday that there'll almost be a gravitational pull of deals.
The key thing here is the difference in the kinds of deals we'll be seeing. The Amazon Black Friday sales are tipped to begin at the end of October, so the Prime Day deals will have to be different to stop Bezos' brand from just running a sale for three months straight.
What's interesting, when you compare the Hitwise data from last year, is that in both cases the top purchases mirrored the mood of the time – in both Prime Day and Black Friday, Amazon products saw the biggest sales, but the AirPods Pro snuck in during the November period where it was a personal water filter and a DNA kit that made the top 10 in July.
How to shop on Prime Day in 2020
1. Check out our deals predictions and, eventually our Prime Day deals list
There are also too many deals available on Prime Day. It's never a problem finding discounts, it's always an issue of figuring out what deals are worth your money. That's why we always set up a curated list during the 48-hour sales marathon. 
We spent some good time last Black Friday thinking about smart ways to shop on Amazon – they're still some great Prime Day tips and tricks.
2. Amazon Prime Day has historically required being a Prime member, so be sure to have a subscription on Prime Day
Amazon started Prime Day in 2015 as a clever way to drive up its Prime subscription count, and this online shopping marathon – conveniently opposite Black Friday – accomplished just that. 
You'll need to sign up for Prime (you can get a free 30-day trial), which comes with two-day free shipping and Prime Video access, among other smaller perks. In some cities, Amazon has rolled out free one-day and same-day shipping on certain items. 
3. Create a wish list to curate what you want, as there will be loads of deals
You're also going to want to create a wish list ahead of time, which will let you sort out what you want and how much everything costs. This will give you a head start. You'll be able to see which deals dropped in price and which did not. 
4. Snap up the best Prime Day 2020 deals before they're gone
The numbers don't lie. Last year's Amazon Prime Day stats gave us insight into what sold in big quantities nearly 12 months ago. It's shocking, really.
The retailer shipped 100,000 lunchboxes, 100,000 laptops, 200,000 TVs, 300,000 headphones, 350,000 luxury beauty products, 400,000 pet products, 650,000 household cleaning supplies, and more than one million toys.
We often find the best deals to go in a matter of minutes, at which time Amazon rolls out a waitlist for those who were just behind the curve.
Will Amazon rivals try to spoil Prime Day?
Yes, almost certainly. Walmart, Best Buy, B&H Photo and other US retailers have, in the past, run deals during or surrounding Prime Day, kicking off Black Friday in July. There was less fanfare for these deals, but they still provided tempting discounts.
In fact, if you do venture onto Walmart, Target, eBay during Amazon Prime Day 2020, you won't be alone. Searches on these major rivals soared 225% during Prime Day last year compared to the preceding days, according to MarketWatch.
If we see good deals that price match Amazon (or, better yet, beat it), we'll be sure to include them in our Amazon Prime Day 2020 deals list.
Prime Day 2020 was postponed, but why?
It made sense to delay the start of Prime Day date to October 13 because consumers are facing an economic downtown and probably wouldn't have been in the mood for a lavish buying spree in July (when the usual Amazon Prime Day date happens), as well as giving the brand time to increase its bandwidth to deal with the huge increase in orders it was seeing over lockdown.
Last year's best Amazon Prime Day deals
Amazon Prime Day 2020 is undoubtably going to be different than any other as the date shifts to later in the year. But we suspect many of the deals will mirror what we saw last year.
Last year Prime members were snapping up products throughout the 48-hour event with over 175 million items sold. That's more than Amazon sold on Black Friday and Cyber Monday combined.
That's why we're re-posting some of the top deals from last year's Prime Day event. It happened in mid-July, meaning some products may change (for example, where a sequel has launched since), but the low prices should match come Prime Day 2020.
Echo Dot (3rd Gen) Smart Speaker $49.99 $22 at Amazon
The 3rd generation Echo Dot was on sale for just $22 during Prime Day. That's the lowest price we had ever seen for the smart speaker that plays music, answer questions, checks the weather, and more with the command of your voice.
Fire TV Stick with Alexa Voice Remote $39.99 $14.99 at Amazon
A Prime Day best-seller, the Fire TV Stick was on sale for just $14.99 during the 48-hour sale event. That's a $25 discount and the lowest price we've seen for the streaming player that features an Alexa voice remote.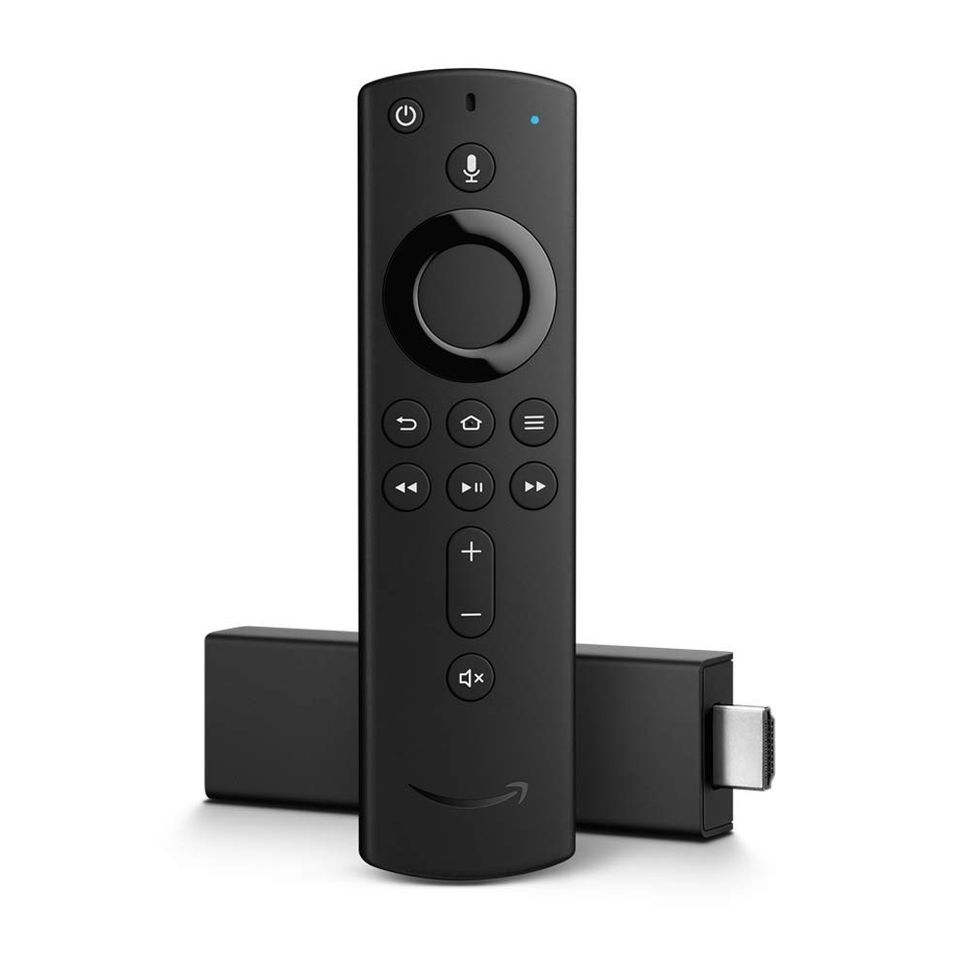 Fire TV Stick 4K with Alexa Voice Remote $49.99 $24.99 at Amazon
The popular 4K Fire TV Stick was 50% off during Amazon Prime Day. The streaming player includes an Alexa voice remote and allows you to stream your favorite content in 4K resolution with HDR too.
Amazon Smart Plug $24.99 $4.99 at Amazon
If you owned an Alexa-enabled device, you could ask Alexa to order an Amazon Smart Plug for just $4.99. The smart plug turns any appliance into a smart one so you can use your voice to control the device.
Ring Wi-Fi Enabled Video Doorbell $99.99 $69.99 at Amazon
A best-seller every year, the Ring Video Doorbell was on sale for $69.99 at Amazon. That's the lowest price we've seen for the Wi-Fi enabled doorbell that sends you alerts when motion is detected.
Fire 7-inch Tablet $49.99 $34.99 at Amazon
The best-selling Prime Day Fire tablet was on sale for $34.99. That's a $15 discount for the 7-inch tablet that works with Alexa and features 8GB of storage.
Kindle Paperwhite $129.99 $89.99 at Amazon
The waterproof Kindle Paperwhite saw a $40 Prime Day price cut. That's the best price we've seen the 2018 Paperwhite that packs an impressive 8GB of storage.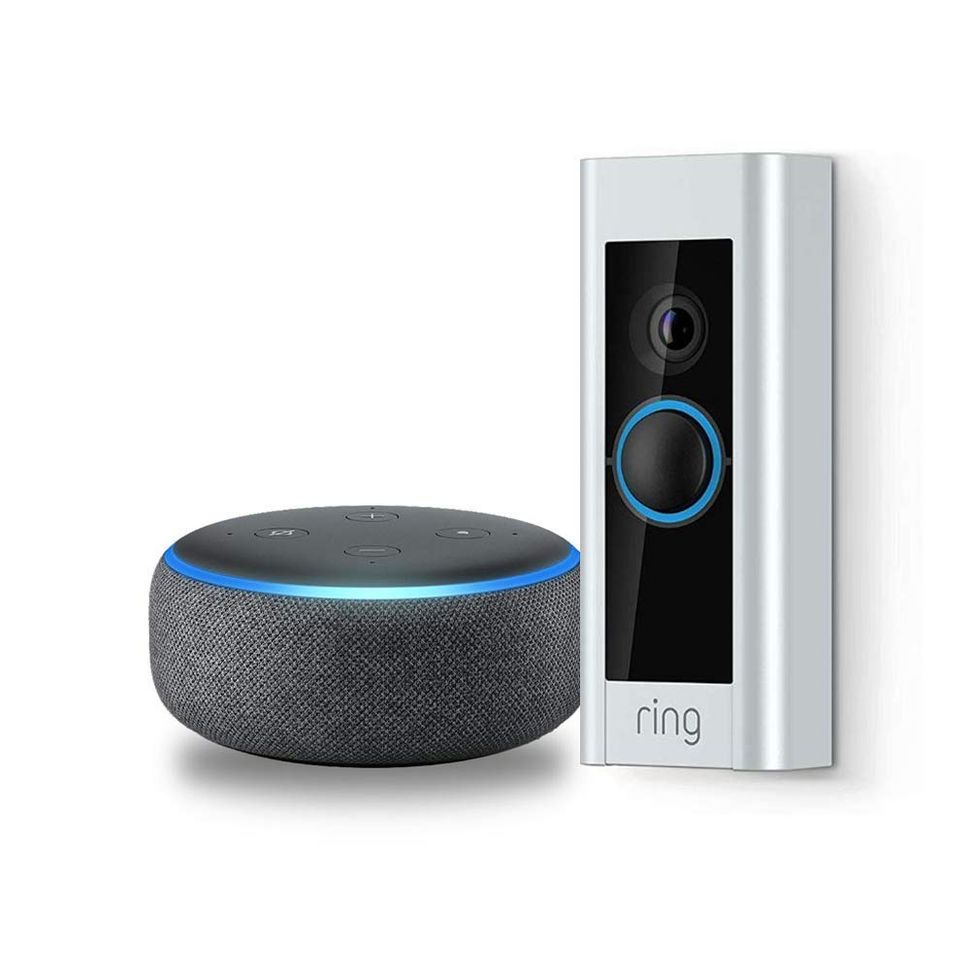 Ring Video Doorbell Pro with Echo Dot $298.99 $199 at Amazon
A popular Prime Day bundle deal, you could save $50 on the Ring Pro doorbell and receive a free Echo Dot. That's a total savings of $100 for the Alexa-enabled devices.
Ring Alarm Home Security System $268.98 $144 at Amazon
The Ring Alarm has always been a best-seller during Prime Day and this year the 8-piece security system was on sale for $144. That's the lowest price we've seen for the home security system that will alert your phone when doors or windows open, or when motion is detected.
Toshiba LF621U19 43-inch 4K Ultra HD Smart Fire TV $330 $190 at Amazon
A fantastic Prime Day TV deal, Amazon had the Toshiba 43-inch 4K UHD TV on sale for $190. That's a $140 discount for the smart TV that has the Fire TV experience built-in.
iRobot Roomba 690 Robot Vacuum $374.99 $229.99 at Amazon
The popular robot vacuum allows you to use the iRobot app to clean your floors from anywhere. The iRobot Roomba was $145 off during the Prime Day shopping event.
Instant Pot DUO60 6 Qt Pressure Cooker $99.95 $49.99 at Amazon
The Instant Pot DUO60 was down to its lowest price ever for Amazon Prime Day. The popular pressure combines seven kitchen appliances in one and and includes 1000+ recipes and guides from the compatible app.
23andMe DNA Test $199 $99 at Amazon
Prime members saved 50% off the popular 23andMe DNA test That's the best price we've seen for the ancestry service that includes 85 DNA-based reports on health predispositions, carrier status, and wellness & traits with just one test.
Learn more about the membership you'll need with our guide to What is Amazon Prime?