"I have your mate at home that I am taking care of" – BBNaija's Thelma slams woman who called her an "unfortunate celebrity"
Big Brother Naija alumna, Thelma Ibemere took to her social media page recently to slam a woman who trolled her on image/video sharing app.
According to Thelma, the woman dubbed her an "unfortunate celebrity". She went on to upload the woman's photos and slammed her, saying she has her mate at home that she is comfortably taking care of.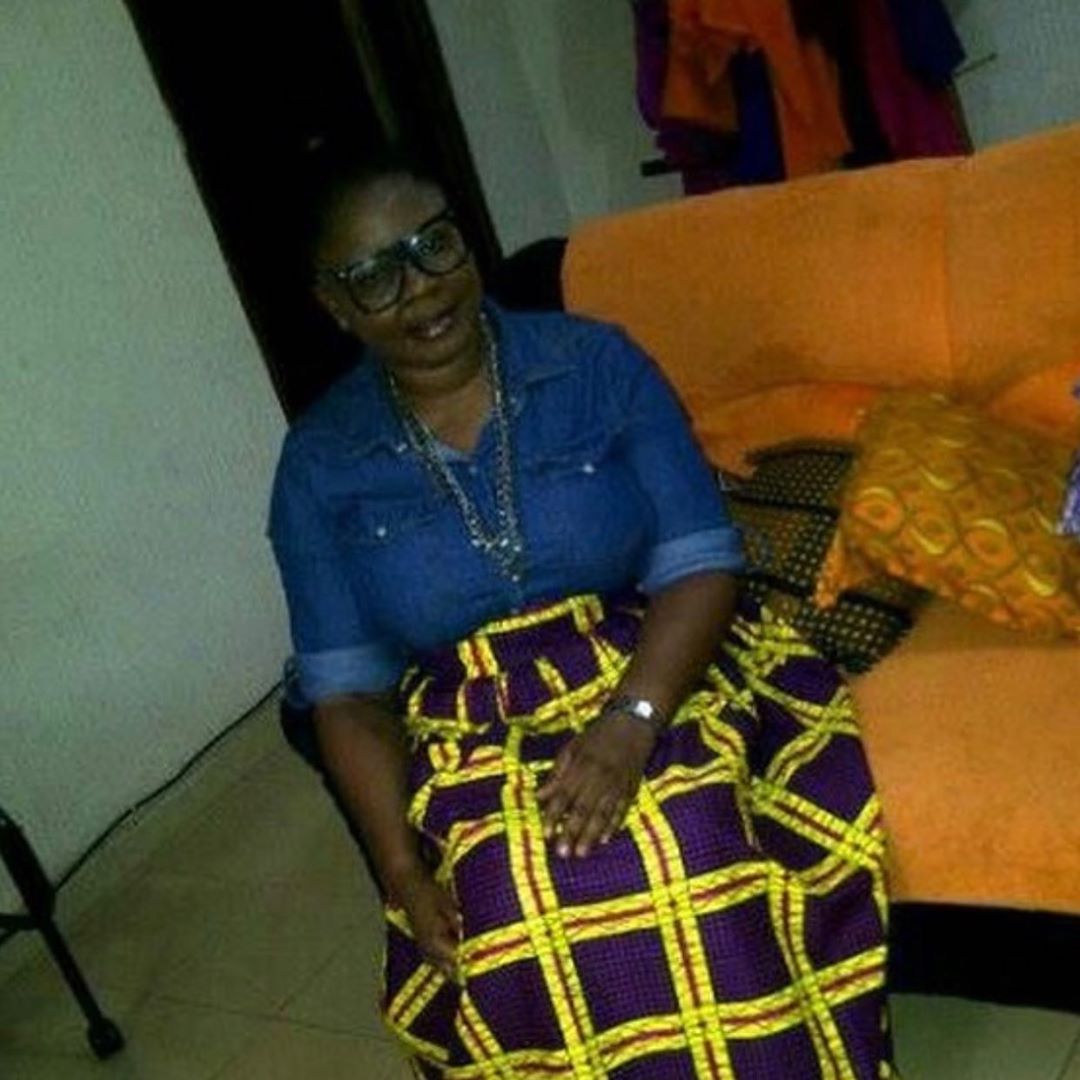 Read Thelma's post below…
AD: Sell Bitcoin and Gift Cards and Get Paid in Naira Instantly – Click Here
"ANNOUNCEMENT📌: Mama am not an unfortunate celebrity you know why? I have your mate at home that am comfortably taking care of.. trolls from my fam doesn't get to me at all cos most times I cruise with it, yes cos life isn't serious, but coming from you knowing you have a daughter is disheartening.. I know you will see this cos I don't feel like replying you… So your children bought phone for you and opened IG so you don't get bored, instead you are using it to troll people 🤦‍♀️
.
. Don't worry momma I will upload a dance video soon to entertain you👌
.
. Don't call me unfortunate celebrity again cos your daughter might see herself in BBN tomorrow. Peace ✌️
.
. Deleting in few hours cos her battery fit don die, will wait for her to see her pix.. she made it to my page✌️✌️"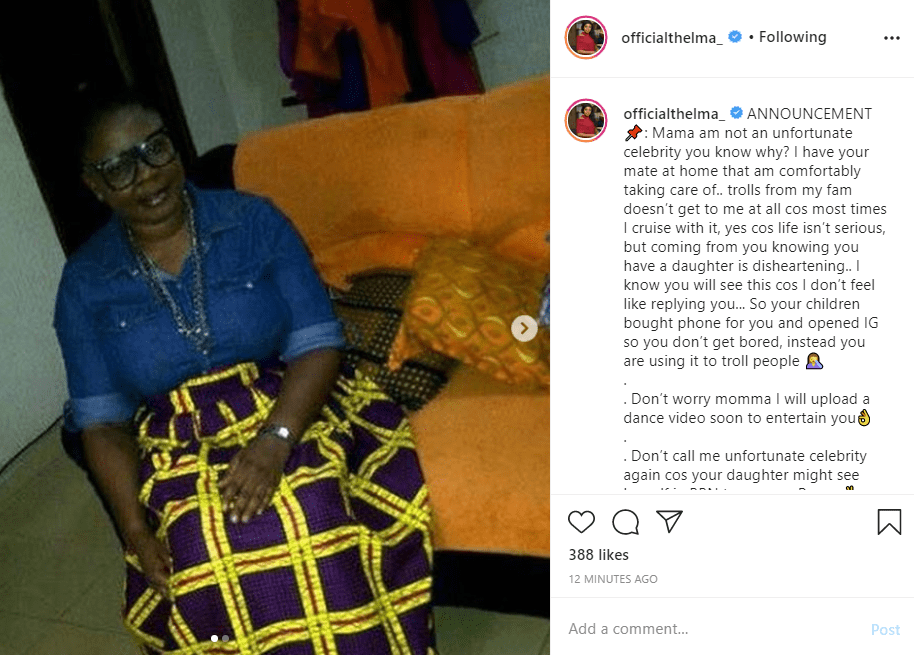 To make Advert inquiries or place an order, please contact us at [email protected] or 08073063036 and we'll reply to you with our Ad rates and other necessary information.