"Stop trying to ruin peoples lives and reputations'- BBNaija star, Nina, tells men and women who make false rape and sexual abuse claims
Big Brother Naija 2018 housemate, Nina Ivy, has taken to her social media page to speak against peddling false allegation of rape and sexual abuse.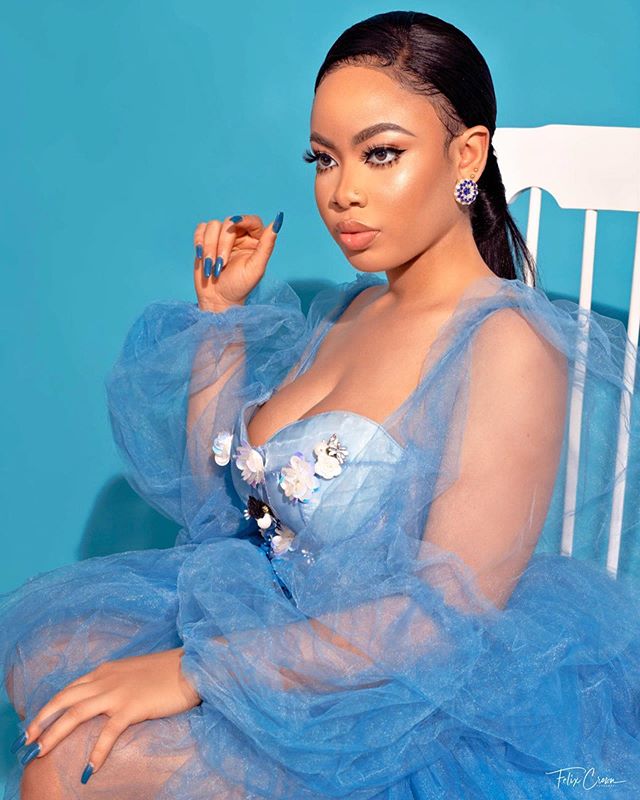 In a post shared on her Instastories, the soon to be mum, said men and women who make false claims of rape and sexual abuse need to be given a serious beating in the market square before they are dragged to court.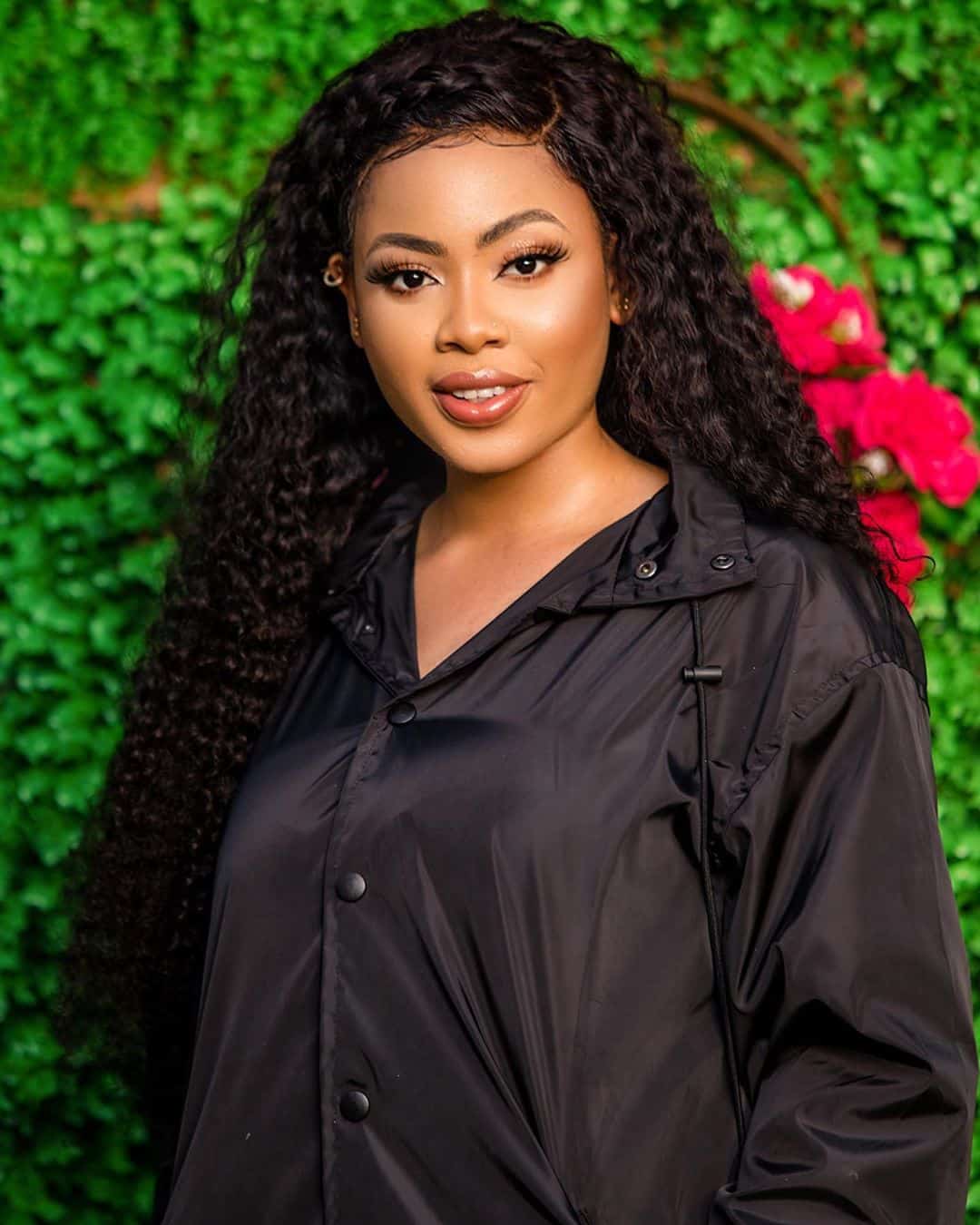 Her post reads ;
AD: Sell Bitcoin and Gift Cards and Get Paid in Naira Instantly – Click Here
Men & women who make false R.ape/S.exual assault/ S.exual abuse claims need serious beating at the market square hten jail + civil lawsuits.
Stop trying to ruin people's lives and reputation.
The people, the public aka Trial by media idios, y'all need to stop trying to End people's lives cuz someone said something. Let people have their day in court with Real Facts. Stop trying people from a story u heard.
A lot of men & women have been victim of lies, families destroyed, careers ruined. Let's be cautious & stop being too quick to END PEOPLE. R.ape is a terrible thing, don't play with it.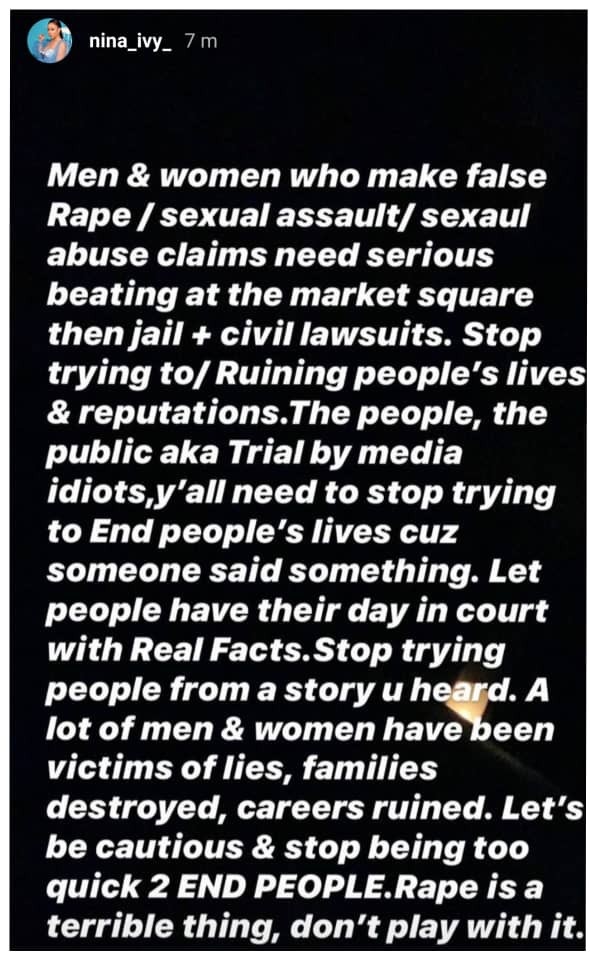 To make Advert inquiries or place an order, please contact us at [email protected] or 08073063036 and we'll reply to you with our Ad rates and other necessary information.