"My Great Grandfather is the first Nigerian to ever release an album"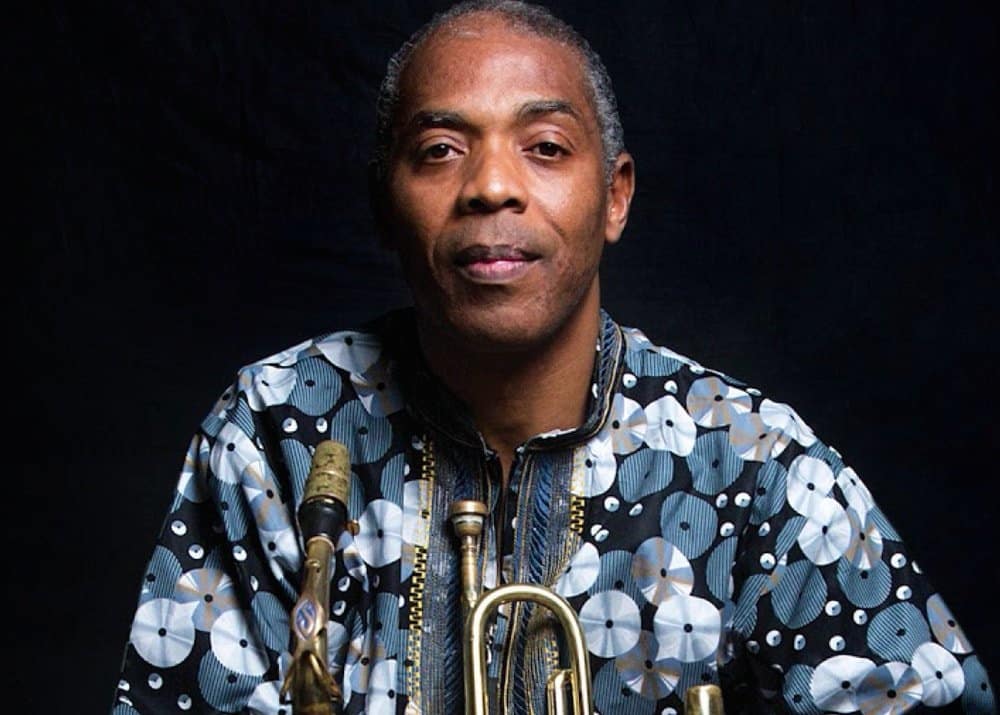 Veteran Nigerian Afrobeat Singer, Femi Kuti too to social media to enlighten everyone about the Kuti's 7 generations in music.
According to the afrobeat singer, his father's grandfather is the 1st Nigerian to release an album in 1925.
In his words;
"Jamo my father's great great grandfather was a singer hunter. Olikoye my fathers great grandfathers was a court drummer. Josiah my fathers grandfather 1st Nigerian 2 release an album in 1925 Israel Oludotun my father's father composer of Egba songs Olufela Olufemi, Seun Made."
See tweet below;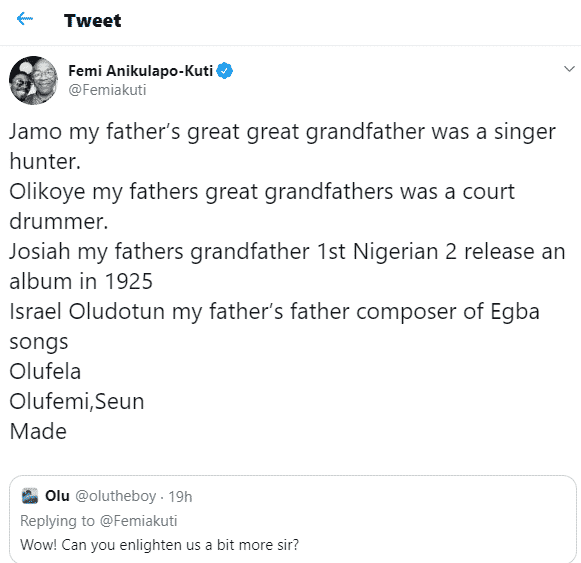 To make Advert inquiries or place an order, please contact us at [email protected] or 08073063036 and we'll reply to you with our Ad rates and other necessary information.